Business Growth Strategies That Work
Growing a small business (or a company of any size) isn't easy.
Between the challenges of finding customers, increasing your profit, creating a strong marketing strategy on a low budget, and so many more, many small businesses are unable to meet their growth goals for product expansion.
But, as a business owner, you have a variety of options you can choose from to grow your business and increase your profits. And if you're willing to put in the work, you can successfully carry out these strategies, getting ahead of other businesses and reaching your organizational goals.
Here's my comprehensive guide to the best business growth strategies that actually work.

What Is A Business Growth Strategy?
A business growth strategy is a plan that states the actions you will take to help your business grow.
Your growth strategy might look like this:
Increasing market share and revenue

Acquiring assets

Improving products or services
Growth strategies explain how you will overcome challenges to expand your business, increase revenue, get new customers, or meet whatever goals you have set for yourself.
Your growth strategy should be more high-level. It's a top-down outline of the path you'll take toward your goals. Once your general growth strategy is in place, you can get into the more granular, nitty-gritty details of how you'll execute your social media marketing or your product development tactics.
When executed correctly, your business growth strategies will help you see success. At the end of the day, business success is measured by customer satisfaction. You need to be able to satisfy your customers so well that they buy from you rather than someone else; they return to buy from you again; and they bring their friends to buy from you, too.
But it isn't always easy to get there. Growing a small business calls for a lot of elbow grease. If you want to see success with your business growth strategy, you'll need to prepare yourself to put in the hard work it's going to take.
How to Choose the Right Strategies For You
There are several growth strategy options outlined in this blog. You don't have to implement them all at once. In fact, you can't effectively carry out all of these ideas at the same time.
Instead, you'll want to select the business growth strategies that align with your current budget, goals, timelines, competition, and desired market share.
It's a smart idea to think about your long-term business goals before turning to strategy. You need to already know your brand, products, and audience inside and out. Strategy is the piece that comes next.
For example, if your goal is to retain more customers, your strategy might be to connect with your audience via social media.
Or, if your goal is to increase sales, the best strategy could be increasing your number of qualified leads.
Once you know your overarching vision and goals, your strategies will flow from there.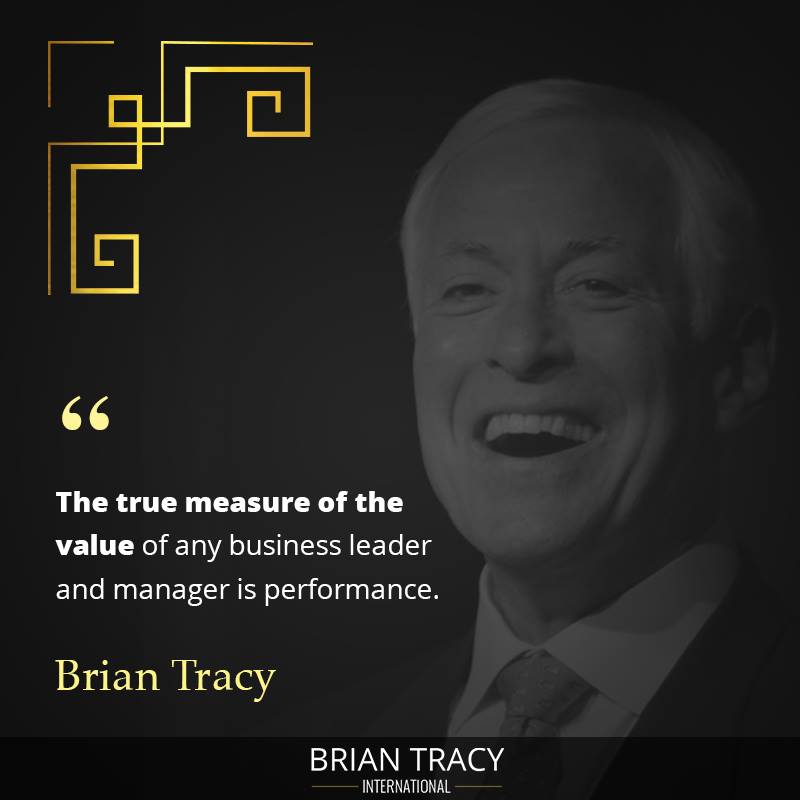 7 Business Growth Strategies to Try
If you own your own business, you have several options you can use to grow your profits. From targeting new customers to promoting existing products to emulating successful companies and more, there are many different growth strategies you can pick from. Here are some of my favorites.
Increase Your Number of Qualified Leads
You can grow your business by increasing the number of qualified leads. A lead is simply anyone who has interacted with your company. A qualified lead, however, is someone who meets the criteria you've set for potential customers of your business.
It's good to focus on qualified leads instead of just leads because qualified leads are more likely to buy. Don't waste your time with any old lead out there. Instead, define your ideal customer profile so you know which leads to focus on. Create a customer avatar by asking yourself these questions about the customer:
How old are they?

Are they male or female?

Do they have children?

How much money do they make?

What are they interested in?

What are their priorities?
This will help you refine the process that you use to attract interested prospects to your business.
If 5 out of 10 prospects end up buying from you and you can increase the number of people coming in from 10 to 20, you will increase profits by 50%.
Convert Prospects Into Buyers
You can develop your business by increasing the number of prospects you convert to buyers. This is the measure of the effectiveness of your sales efforts.
If you can increase your conversion rate from one out of 10 to two out of 10, you can double your sales and increase profits.
Improving your ability to sell and convert interested prospects into paying customers is one of the most important things you can do.
So… how do you get there? The first step is understanding your prospect. You should know who they are and what they want. Then, you can segment your audience and meet them at whatever stage of the customer journey they're in.
Another tip: Use data and insights to help. Consider running A/B tests with emails or other marketing content. See which of the two variations performs better—then take it and run with it.
Identify Your Challenges
If you've been running a small business for any amount of time, you already know that making sales is not as easy as it may seem. You might be facing challenges like:
Building trust

Finding qualified leads

Connecting with customers

Upselling and retaining customers

Integrating your marketing
You can't overcome your challenges unless you know what they are. That's why the first step is identifying the areas where you are struggling.
Look at the key areas in your sales process and seek ways to improve a little bit in each area. A small improvement in each key area can lead to an enormous improvement in overall sales results.
Staying motivated to achieve those sales goals can be challenging, but is vital to developing your business. Your problem-solving ability is a key determinant of how much you can accomplish with your business.
Increase Individual Sales
Another way to grow your business is by increasing the number of individual sales that you make to each customer that you acquire. By increasing the frequency of purchase by 10%, you'll increase your sales and increase profits by the same percentage.
What are some things that you could do to get your customers to buy more from you, and to buy more frequently? Put yourself in your customer's shoes and brainstorm some tactics that might help convince them to purchase.
The size of the sale and the profit that you earn from each one impacts your profit margin. You should be continually looking for ways to upsell each customer (persuading them to add something else or something more expensive to the order) so that he or she buys more each time they make a purchase from you.
Grow Your Profit Margin
Profit margin is the gross profit that you make from the sale of each product or service. By continually seeking ways to raise the price or lower the cost of your product or service, without decreasing the quality, you can increase profits per sale.
Every time you raise the price of a product, that extra $$$ will flow straight to your bottom line as pure profit (assuming you hold costs constant). Every time you're able to reduce expenses, that saved money will also go right to the bottom line (again, assuming you hold sales and revenues constant).
Lower The Cost of Acquiring Customers
My next tip is to lower your cost of acquiring a customer. Customer acquisition cost is the amount of money you spend (on things like marketing) to gain a new customer. By lowering your customer acquisition cost, then, you are lowering the amount you pay to gain each paying customer.
Continually seek creative and innovative ways to improve your advertising and promotions so that it will cost you less to buy each customer. This can dramatically impact and increase the profits of your business.
Use Customer Referrals
Increasing customer referrals can boost your profits. Customers that are referred to your brand are 18% more loyal. They also have a 16% higher lifetime value, and a spending rate that's 13.2% higher.
Think of ways to get more customer referrals. Could you make your packaging and unboxing shareable? Maybe you could Implement a customer referral program? Or you could consider forming partnerships with other service providers.
Developing one or more proven referral systems for your business can have a positive impact on your sales and your business. Word of mouth is an essential tool for any type of business. Don't overlook its importance!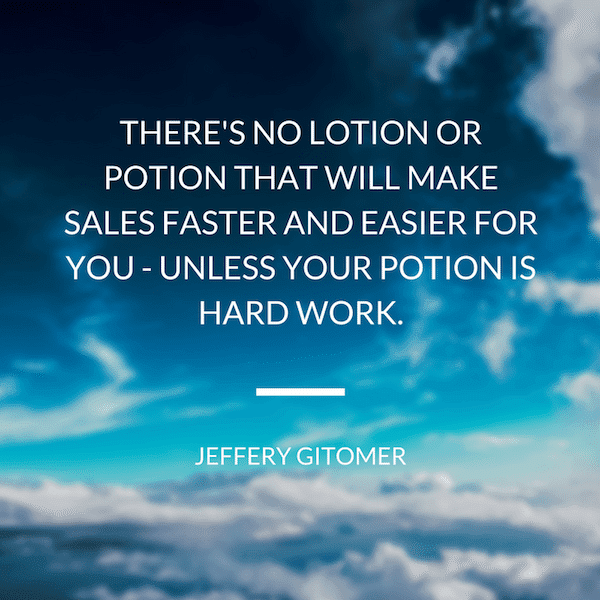 Tips to Increase Your Sales
Are you trying to see more organic growth in new markets and your current market? I recommend these marketing efforts to see success with increased revenue and more sales.
Connect With Your Customers
One of the most successful growth strategies you can implement is to simply connect with your target audience. Whether existing customers or new ones, reaching out to the people who are likely to purchase from you is a highly effective way to increase revenue and see repeat business. Companies that work to foster an emotional connection with customers see 85% more sales growth than competitors!
In today's day and age, there are myriad of ways to connect with different customer segments, even if your customer base is spread all over the world. Reach your target demographic by using the social media platforms where they spend their time. Use social media to:
Provide valuable information

Teach or explain something

Show proof that your product/service actually works (testimonials, photos, before-and-afters, etc)

Respond to comments and answer questions
Once a customer has purchased your product, put in the work to retain existing customers by maintaining a strong relationship. Ask for their feedback; reach out to them with regular, personalized emails; and consider starting a customer education program that will continue solving their problems long term.
Provide Value
Your job is to provide value in some way, shape, or form to your customers. But sometimes, people need a little nudge in the right direction before they'll take the leap to buy into whatever it is you're selling.
Give potential customers a little taste of what you have to offer by handing out a freebie to build trust. This freebie can be a taste of your actual product or service, or it can be something that supplements it. For instance, you might consider offering:
An ebook

A webinar

A consultation

Behind-the-scenes content or insider information

A template

A course

A free trial

A discount
Whatever your freebie is, it should be valuable in and of itself. This is how you earn the trust of your leads, get them excited for what's next, and drive an actual sale.
Present Your Product Effectively
The way you present your product or service has a huge impact on whether or not somebody will make a purchase. Presenting your product effectively will help you increase sales by increasing conversion rates, the rate at which you convert leads into paying customers.
Start by developing your competitive advantage. You need to know:
What are your competitors' claims?

What are the benefits they're selling?

How is what you're offering different?

Why should people choose you over somebody else?
Once you have your unique angle figured out, your messaging should reflect it. Align your content across all marketing channels by picking one to two key benefits that your product offers, and stating them clearly in all marketing and sales content.
Finally, make sure the price is right. Understand the costs associated with producing the product, and get a feel for what your ideal customer would be willing to pay. You also need to know what your competitors are charging for similar products or services.
Invest in Yourself
One of the most important business growth strategies is to invest in yourself, your skills, and your abilities. It might sound counterintuitive to pull back and spend money and time on yourself. But it might be the key to reaching your target market–because improving your ability to sell and convert interested prospects into paying customers is one of the most important things you can do to boost sales.
Consider attending sales training to help learn, practice, and hone your skills. I also recommend learning how to negotiate. This will help you improve customer relationships and drive more sales.
You should also create a prospecting strategy. The best salespeople will plan to develop the highest quality and quantity of prospects that can and will buy within a reasonable period of time.
Steps to Grow Your Business FAST
If you're looking for rapid growth, don't cut corners! A successful business growth strategy needs to be done right. Here are the steps you can follow to better reach both existing and potential customers.
Improve Your Sales Process
Your sales process is made up of several repeatable steps you take to move a prospect from awareness all the way to purchasing. According to most experts, the sales process has seven steps:
Prospecting

Making contact

Qualifying the lead

Nurturing the lead

Presenting your offer

Overcoming objections

Closing the sale
The tighter and stronger your sales process is, the more likely you are to make sales. Improve your sales process by considering what your current process looks like. How many prospects make it successfully to the end of the line? After measuring current performance, project the number of sales you'd like to make. Then calculate the changes you'll need to make to reach that number.
Get Business Coaching
Remember how I said earlier that investing in yourself is key to increasing sales? One way to invest in yourself and your business is by getting business coaching. Having an experienced mentor that you can rely on for help with your business is a hugely valuable resource that cannot be overstated.
Business coaches are typically highly experienced entrepreneurs and business owners. They can help you do things like:
Define your goals

Plan business growth strategies

Execute those strategies and troubleshoot where needed
A business coach will learn about your brand, help you set goals, and guide you as you carry them out. In one study, 22% of companies reported that business coaching increased their profitability.
Reach Your Business Goals,
No, business growth isn't always easy. But it is 100% possible–and these growth strategies will get you there.
Before you can jump into action, however, you need to set strong business goals. These goals are the foundation on which your strategy should be built.
If you need a hand setting better goals, check out my SMART Goals Cheat Sheet. This free resource explains how to implement SMART goals and walks you through the goal-setting process.
Download the template here to set the kind of goals that will help your business soar!

« Previous Post
Personal Power: The Superpower of Leadership Next Post »
Consultative Selling Process: Examples, Benefits & Techniques
About Brian Tracy — Brian is recognized as the top sales training and personal success authority in the world today. He has authored more than 60 books and has produced more than 500 audio and video learning programs on sales, management, business success and personal development, including worldwide bestseller The Psychology of Achievement. Brian's goal is to help you achieve your personal and business goals faster and easier than you ever imagined. You can follow him on Twitter, Facebook, Pinterest, Linkedin and Youtube.