How to Create & Strengthen Your Personal Brand
Personal branding plays a crucial role in your success. Whether you're aware of it or not, everyone has a personal brand or image that affects the way others see and think about you.
That's why your personal brand and image are so important in determining if you're successful in life.
What is Personal Branding?
Let me start with the personal branding definition first — a brand is basically a promise. When you have a brand, it's a promise that you make and are known for keeping to the person who you are asking or trying to influence.
Human beings decide emotionally and justify logically.
If you have a good personal brand, people are willing to pay you more for your product or service and argue less.
What Does it Mean When You Brand Yourself?
Branding yourself means developing your professional identity to align with your values. A personal brand statement always begins with your values. If you want to truly be a thought leader and an authority in your field you have to stand for something.
Quality? Excellence? Responsiveness? Teamwork? Innovation? Leadership?
Then you build a tremendous personal brand by starting with the principle of integrity.
There's no better reputation you can have other than for people to say that when they do business with you, you always fulfill your promises.
The answer for success is to do what you've been hired to do and do it. Now, this expands into every area of your interactions with others.
Here's the rule:
"Everything counts. Everything that you do either creates and builds your brand or weakens and destroys your brand."
How to Build a Personal Brand in 8 Tips
1. Focus and Specialize in One Area
It means you have to focus your brand on one area of achievement. You cannot be all things to everyone.
You can choose to specialize either in your line of work, your product, your company or industry, the media, your community, etc.
But you have to be focused like a laser beam on one thing.
2. Become a Thought Leader in Your Field
You have to be acknowledged as one of the most knowledgeable, respected, or skilled people in your field. They have great leadership qualities.
So one of the things you ask yourself is, "Where do I want to be a leader in my field?"
3. Your Brand, Your Personality
Your brand must be built around your personality in all its aspects, including flaws.
Now here's a question: What would be the best personality for your brand to have?
If you wanted people to describe you in a particular way, what would be a good way for them to describe you?
4. Build a Distinct Brand
Once you've created your personal brand, you have to express it in a unique way.
For example, I knew a woman who sends a thank you card with a dried flower inside.
When you open it, it falls out. That little sort of thing is what made people remember her for months and years later.
Maybe you will sign your name in a particular way or dress in a particular way.
I know another person who always wears red. So how can you be distinctive?
5. Be Visible
To be effective, your personal brand must be seen repeatedly and consistently.
When you form a brand, in a way you're getting into show business.
If you're not out there talking to people, networking, getting involved, it doesn't do you any good.
Be out there where people see you all the time. Very often people will hire you, buy from you, recommend you for no other reason than they've seen you around a lot.
Here is a video about marketing your business with some other tips in it.
---
---
6. Be Consistent
Your behavior in the offline world must match your public brand.
It's completely destroying of a person's brand to find out that he or she is mean to people in private.
One of the greatest brand claims you can get is people saying you are always the same on the outside as you are on the inside.
7. Be Persistent
Once you've established your personal brand, give it time to grow. Stick with your brand and ignore fads, trends, changes.
In other words, be persistent all the time.
8. Build Good Will to Others
The more you are perceived as well-intentioned or embodying valued ideals, the more influential your brand will be.
We call this Back-From-the-Future thinking.
Ask yourself this:
"If 3 years from now, if they're going to do a study on me and come back with a report on the kind of person I was, the way I treated other people, how people talked about me, my reputation, and my position in the hearts and minds of others, what words would I want them to use? Of all the words, what would be the one word that would help me more than anything else in my field?"
It's really a work of brilliance to pick a word that will be your leading attribute.
What Does Personal Branding Mean to You?
Ask yourself this:
What word should people use to describe your superb brand?
The next step is asking yourself, "What could I do differently from now on so that people think of me like this all the time?"
Remember, a brand is a promise you make. It's saying that "If you interact with me, get involved with me, buy from me, sell with me, go out with me, and so on, this is the kind of person you will get."
Now is it hard to develop a reputation for always doing what you say you will do, no matter what?
The answer is, Yes it is.
But what difference does it make in your life?
People who have a positive personal brand get jobs much easier, hired faster, paid more, promoted faster than people who don't because the first thing people do is check your reputation — your personal brand.
When people hear your name or hear about your brand, what words do you want them to think about? Curious about the mistakes people make that are keeping them from wealth? Check out my free Ebook, The 5 Reasons Most People Don't Become Wealthy.
Summary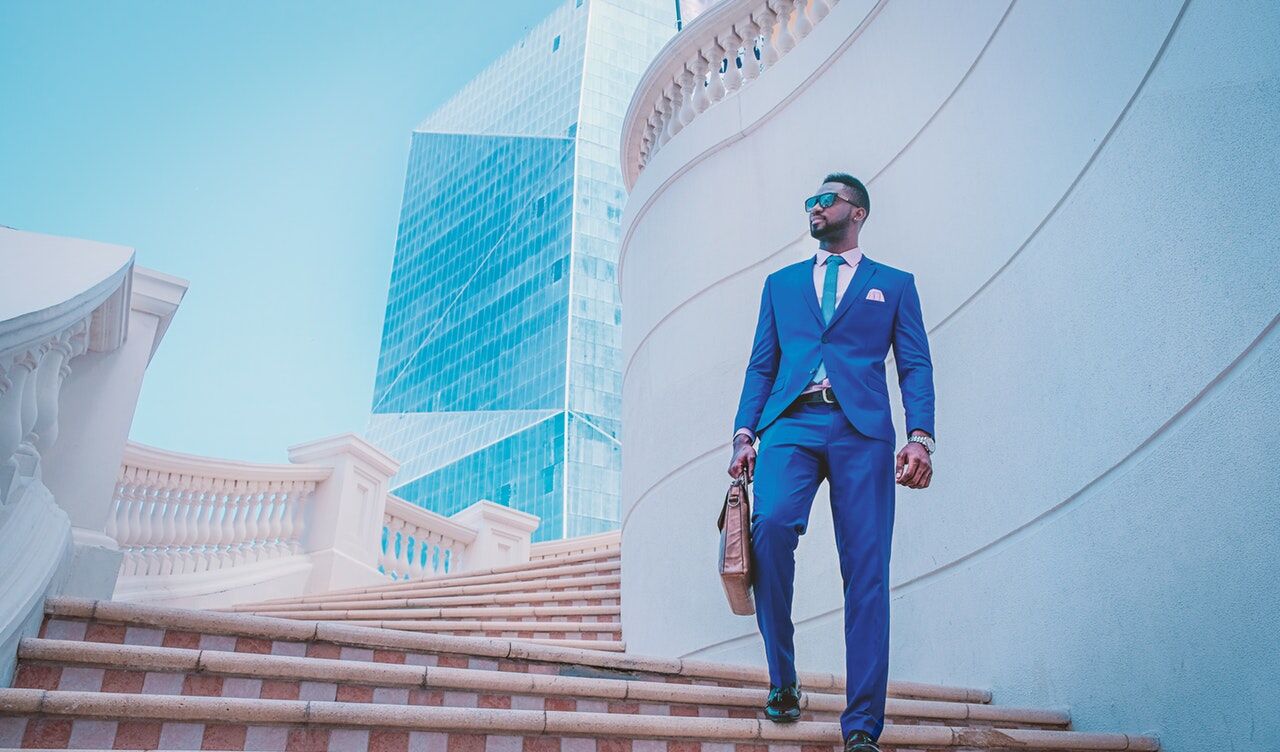 Article Name
Personal Branding: How to Create & Strengthen Your Brand | Brian Tracy
Description
Personal branding plays a crucial role in your success. Brian Tracy goes over 8 tips of building a personal brand.
Author
Publisher Name
Brian Tracy International
Publisher Logo

« Previous Post
6 Traits of the Best Business Leaders Next Post »
10 Habits Holding You Back From Success
About Brian Tracy — Brian is recognized as the top sales training and personal success authority in the world today. He has authored more than 60 books and has produced more than 500 audio and video learning programs on sales, management, business success and personal development, including worldwide bestseller The Psychology of Achievement. Brian's goal is to help you achieve your personal and business goals faster and easier than you ever imagined. You can follow him on Twitter, Facebook, Pinterest, Linkedin and Youtube.