How to Maximize Your End-of-Year Sales
As the end of the year approaches, most sales professionals like you are in a rush to close as many deals as possible and meet their annual or quarterly sales goals.
While your clients are equally busy and getting ready for or are in the midst of the holiday season, you can benefit from the activity and intensity of this time of year to get more end-of-year sales.
To give you the motivation and push you need to hit your quota, here are seven strategies that will pay off and help you end the year strong.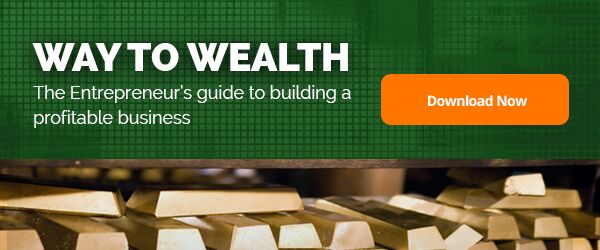 Give Attention to Your Existing Customers
By starting a conversation with your existing customers, you'll get insights into what their business needs and goals are, which will naturally open the door for sales opportunities.
To start, be upfront with your customers. Ask them what their end-of-year goals are and what their vision is for the upcoming year. Find out what their operating hours will be for the holiday season and end of the year so you can offer enough stock to serve their customers.
Then, go over your list of current customers and determine who you have not heard from for six months or more. Call them to check in and ask how they've used your products or services in the past and what they may be using now. Find out what you can provide more of it.
As you look at your list of existing customers, analyze which have made the fewest purchases from you. Do they need to replenish old stock for the upcoming holidays or the new year?
Many customers may be trying to use up their budget by December 31st. If they don't, they're facing less money in their budgets next year. Contacting your existing clients at year-end can help your products sell themselves at the price you want.
Update your customers on any new products or services you have to offer and have an open discussion about how you can better serve them. Schedule an in-person meeting to show them your products and demonstrate their functions and benefits.
Open conversations like these can help you increase sales at the end of the year as well as in the year ahead.
Extend Exclusive Offers
Offer your most loyal customers exclusive offers for the end of the year to entice more sales. You might grant them first access to a new product or service or a discount on a large bulk order that will beef up their inventory and give them a fresh start in the new year.
You can also offer limited-time coupons and vouchers, buy-one-get-one-free offers, or a subscription with the first month free.
Exclusive offers can give your products or services a higher perceived value and entice customers to make a purchase.
Inform Customers of Upcoming Price Increases
Let your current customers know about prices that will increase in the new year. Encourage them to boost their inventory now so they can benefit from the current lower prices for a limited time.
Take Advantage of the Holiday Season
The end of the year is full of holidays, so take advantage of them to meet your sales goals. Create gift cards or digital gift certificates for your business that your current and new customers can buy for others to give during the holiday season.
The holidays are the perfect time to send out gift ideas to your email list or create a flyer to present to new prospects.
When people can easily visualize what you have to offer and have a ready-made solution to their needs, they're more likely to buy. They may need gift ideas for their customers, business associates, partner companies, or family.
Create End-of-Year Sales
Offer a flash sale or limited-time discounts for Black Friday or Boxing Day. Appeal to your customer base by sending out Happy Kwanzaa, Happy Hanukkah, or Merry Christmas greetings with a discount or free offer in exchange for referrals.
During the week between Christmas and New Year's Day, many companies choose to close down for the end of the year. If you remain open, you have the opportunity to gain more customers by providing products or services your competitors are not offering that week.
If you have a brick-and-mortar store, extend your opening hours to increase Christmas sales revenue. Update the landing page on your website to reflect the holiday season and any special deals you're promoting.
Prepare for the holiday season as early as July to ensure you have plenty of stock available and your marketing strategy is in place. In the weeks leading to the holiday season, contact your customers and prospects to ensure their inventory is solid as they get ready to launch their holiday sales.
Refine Your Sales Strategy
The end of the year is normally a busy time for everyone, so keep your sales strategy simple in the fourth quarter, especially in the last few weeks.
Complicated deals will be overlooked, or prospects may ask that you wait until next year. Your best strategy at year-end may be your simplest, most straightforward one. Be sure you're providing value and meeting the specific needs of your customer.
Focus on customer service to encourage repeat sales or sales of related products. For example, if a customer bought a certain product from you, let them know about an additional product or products that can complement their existing purchase.
Don't Forget to Follow-Up
Send a thank you note to companies that have made purchases from you. Follow up with a call to see how their product is working and if you can offer additional services. Good customer service encourages customer loyalty and can increase sales now as well as in the new year.
If you're not already using social media marketing, add it to your year-end sales strategy to reach a larger audience and engage with current customers.
Begin or utilize your current email campaign to alert the people or companies you supply to about current offers, sales, discounts, promotions, or product launches.
Leverage the benefits of Google Ads (formerly called Google Adwords) to increase sales for your business. Google Ads helps you reach your target customers by showing your ads to people who are likely to purchase from you.
Google's massive reach can bring in prospects you might otherwise not be able to reach, and it is one of the marketing strategies that allow you to control advertising costs.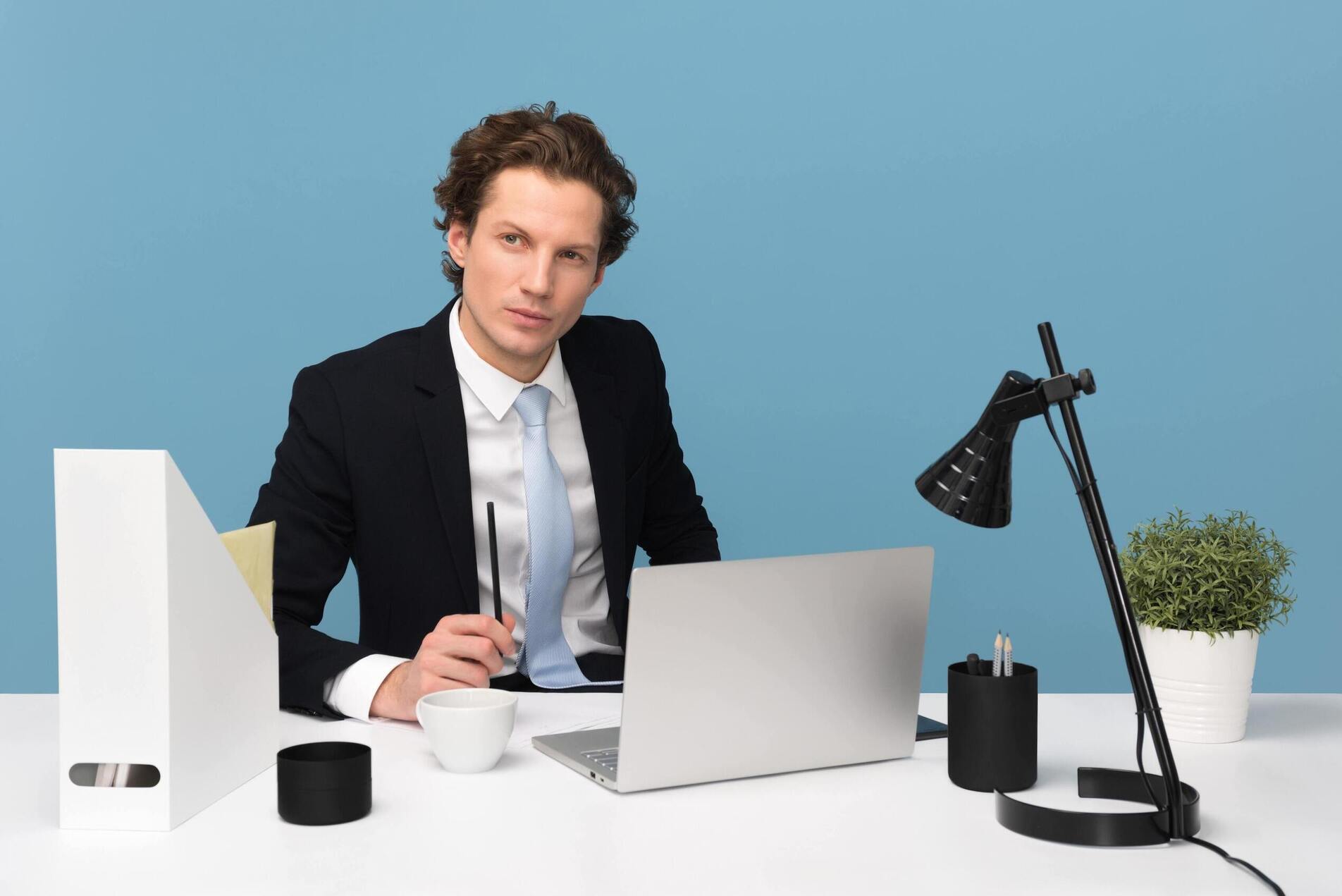 Support Your Sales Professionals
Your salespeople are the key to bringing revenue into your company, so seek to increase sales at year-end by boosting morale. You can do this with incentive programs, healthy competition, and employee recognition.
Determine what each person brought in last year and help them set a year-end goal that surpasses their quota. Together, determine a reward that would incentivize the employee, creating a win-win situation for your company and your salespeople.
Rewards ideas for meeting year-end goals include extra time off, a year-end monetary bonus, an all-expenses-paid getaway, or access to free products or services, for example.
You can also create incentive programs to encourage your salespeople to increase sales.
For example, recognize employees who sell off old inventory, have a high conversion rate, make the first sale of the fourth quarter, get the highest sales within a certain time period like the last week of the year, contact the most prospects, or bring in the highest number of referrals.
Encourage higher sales for next year by holding an end-of-the-year, company-wide party and celebrating the individual efforts of each of your salespeople. Get creative in your recognition, such as best cold caller, most creative closing tactics, best team player, most positive attitude, most improved, and highest sales.
Hold Year End Sales
Year-end sales are particularly effective for prospects who have hesitated in making a purchase throughout the year and may be waiting for deeper discounts or a better deal. Exercise caution with these potential customers as their future expectations will also be lower prices.
One way to avoid this is to provide more value for the same price. For example, you may offer them a higher-tier plan of your service for a certain amount of time if they purchase the basic plan.
You might also give them a free product or a support service if they purchase a certain item or number of products from your business.
Use year-end sales to build up your customers' inventory for next year. Create a sense of urgency by letting prospects know you can offer better deals at the beginning of the month than you can at the end of the month.
If you need to liquidate old inventory, wait until the last one or two weeks of the year to advertise a flash sale on your website. Offer deep discounts to get rid of your old products and make room for your new stock.
Be sure to collect customer data and contact information so your year-end sales tactics can generate leads and lead to future sales.
Clean Up Your Pipeline
The last quarter of the year is a good time to look at your prospects list and identify those who will turn into sales and clean out the rest. A large pipeline list can detract your attention away from deals you could be making.
Manage your opportunity pipeline by identifying those prospects you haven't had much response from for the past three months or more. Reach out and let them know you would like to serve them or their business and ask if they foresee a need for your product or service in the future.
Both a yes and no answer will have value to you. A no will allow you to remove this prospect from your list and free up more time to spend contacting and selling to warmer prospects.
Typically, you can take them off of your list or make a note to contact them in three or four months if you feel there is a possible deal there.
A yes will open up the conversation for how you can meet their needs and what time frame they expect to make a purchase or spend time meeting with you.
Remember Your Top of Funnel Prospects
While it's tempting to devote all of your energy in the fourth quarter to make your annual sales quota, do not neglect your regular sales activities that only you can do to set yourself up for a good first quarter in the new year.
While you focus on driving home more deals to cap off your year, remember to generate leads and set up meetings with prospective clients or customers. Continue to create your pipeline list will cold calls, advertising, and other lead-generating tactics.
When Q1 rolls around, you'll be happy you didn't focus solely on selling as you will set yourself up to hit the ground running with sales in January.
Learn Closing Techniques to Maximize Your End-of-Year Sales
Use these tips to have your best sales year yet and end the year strong. And remember, the better you plan ahead at the beginning of the year, the easier it will be to earn the money you are aiming for by year-end.
For even more tips on how to create great sales revenue and close more deals, download my free guide on 23 Closing Techniques.

« Previous Post
What To Write About – Ideas To Get Inspired Next Post »
How To Negotiate A Raise The Effective Way
About Brian Tracy — Brian is recognized as the top sales training and personal success authority in the world today. He has authored more than 60 books and has produced more than 500 audio and video learning programs on sales, management, business success and personal development, including worldwide bestseller The Psychology of Achievement. Brian's goal is to help you achieve your personal and business goals faster and easier than you ever imagined. You can follow him on Twitter, Facebook, Pinterest, Linkedin and Youtube.