5 Tips to Develop The Perfect Mindset for Success
Success is not an action that you take, it's a way of life. If you want to accomplish great things, greatness must be reflected in everything that you do.
Thus, regardless of what it is you want to accomplish, the path to success must begin by adopting the right mindset.
The following are 5 tips to develop the perfect mindset for success.
---
---
1. Define What Success Means
The first step to building a mindset for success is to define what it means to succeed.
Setting goals for yourself makes it easier to come up with a plan of action to achieve your ambitions, and will motivate you to carry out that plan.
It also gives you a standard against which to measure your progress and adjust your strategy. You should thus define life or career goals and then think about what you need to do to achieve them.
Try setting SMART Goals in each area of your life that you want to change.
In addition, create short-term each day or week, making sure to align them with your broader aims.
If you're having trouble determining where to start, check out my Goal's Quickstart Masterclass to help you set and achieve any goal.
2. Stay in Touch With Your Intuition
The second step to building a mindset for success is to stay in touch with your intuition.
Many assume that success means making calculated decisions based on empirical data. While you should try to be as empirical as possible, such data is not always available.
No matter your specific path, you will likely have to make a decision at some point during your life or career where there is no calculable answer.
In this situation, you must be able to listen to your intuition. Though it is not a perfect source of information, our intuitions can often sort out problems more quickly than conscious thought can.
This will allow you to make decisive choices in difficult situations.
3. Always Keep a Positive Attitude
Never underestimate the value of a positive attitude toward achieving your goals.
No matter the path you follow, it can be easy to get discouraged by temporary setbacks or failures to achieve specific goals.
Positive thinking means identifying these setbacks as learning opportunities. This makes it easier to overcome small failures and continue striving toward your goals.
Positive thinking also tends to make you a more pleasant person to be around, allowing you to attract support from others who can help you along the way.
4. Take Action
You need to transfer your thoughts into action. In addition to positive thoughts, a mindset for success also requires your thinking to be productive.
Whenever you are thinking about your goals or obstacles to achieving them, you must be able to identify clear actions you can take in response.
The more readily you can transfer an idea or desire into a practical action, the easier it will be to make progress toward your goals.
5. Take Complete Responsibility
A mindset for success means being able to take responsibility for all that you do, whether good or bad.
If you make a mistake or harm someone along your path, taking responsibility lets you contain the damage and preserve your reputation. It also encourages you to think about how you could avoid that mistake in the future.
Likewise, if you accomplish something, you have to claim responsibility for it. Only then will others realize what you can do and support you on your path to success.
Are you in the right mindset for success? Start achieving your biggest goals with my free SMART Goals Checklist.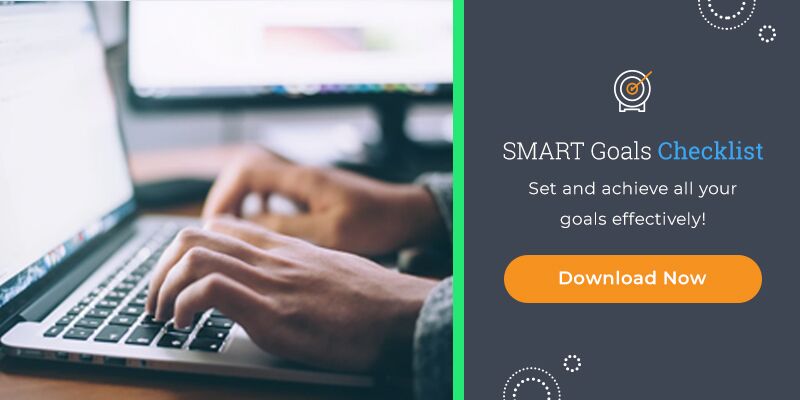 « Previous Post
3 Essentials for Success: Sleep, Exercise and Positive Thinking Next Post »
Public Speaking Classes: Everything You Need to Know
About Brian Tracy — Brian is recognized as the top sales training and personal success authority in the world today. He has authored more than 60 books and has produced more than 500 audio and video learning programs on sales, management, business success and personal development, including worldwide bestseller The Psychology of Achievement. Brian's goal is to help you achieve your personal and business goals faster and easier than you ever imagined. You can follow him on Twitter, Facebook, Pinterest, Linkedin and Youtube.