Best Remote Sales Jobs You Can Make a Living From Anywhere in the World
As technology and societal changes continue to drive rapid evolution in the world's job market, working remotely is something that is dramatically growing in popularity.
Both companies and employees are discovering the advantages of working from home, and this trend is only expected to continue to grow.
One of the top five types of remote jobs growing in popularity is remote sales jobs. Remote sales teams can work just as efficiently as in-office teams and are just as — or more successful — and satisfied with their jobs.
Whether you're looking for a remote sales representative job, remote sales manager job, or even a part-time remote sales job, there's never been a better time than now.
Use the following resources to learn everything there is to know about finding a remote sales job to fit your skill set so you can make a living doing what you love from anywhere in the world.
Benefits of Remote Sales Jobs
Sales is an integral part of the success of any company and organization.
Because of their importance, sales jobs are highly sought after.
Both businesses that offer remote jobs and remote employees experience shared key benefits.
Greater Efficiency
One of the reasons sales jobs are one of the best remote jobs is because a lot of the work can be done anywhere over the phone, email, or video communication, like Zoom.
The time saved in traveling to in-person meetings with clients and co-workers is then spent on perfecting sales pitches, qualifying leads, and nurturing prospects.
Wider Reach
Larger organizations looking to do business in regions outside of their headquarters make remote sales employees who live in those regions even more attractive.
Additionally, opening jobs up to those in other regions allow companies to open themselves up to a broader talent pool to draw from. This means as a salesperson, you have more job opportunities to pursue.
Remote sales work also expands the number of potential clients you're able to reach since you're not tethered to a geographical location.
More Flexibility
Another perk of remote sales jobs, in particular, is being available when your customers or leads are available.
Working remotely creates a more flexible schedule where you can take calls when needed without having to worry about things like commuting to an office or competing with office noise.
Better Work-Life Balance
The main reason most people choose remote work is that it helps them strike a better work-life balance.
While it takes some effort at first to organize personal time vs work time and unplug after work, many people find they can focus more in the comfort of an environment they can completely control.
The time saved from commuting to and from work is instead spent productively on sales calls and follow-up work as well as valuable time with family or improving physical and mental health.
Qualities to Have for Remote Sales Jobs
Like any job, a remote sales job does require a certain level of training and preparedness.
With the right skills, you can succeed as a remote salesperson.
Here are some common qualities to consider achieving, if you haven't already when looking for full-time or part-time remote jobs.
Remote Work Skills
First and foremost, working remotely requires skills that are not typically needed in an office environment. In many ways, you will be your own boss as you manage your time and workflow efficiency.
This means setting a schedule for yourself and sticking to it. You will be much more productive if you decide on a reasonable time to start working, take breaks, and stop working at the end of the day.
As you close each workday, write down and prioritize your list of tasks you will complete the next day to minimize distractions and maximize productivity.
Create a dedicated workspace that is separate from your home life as much as possible, just as you would have your own desk and privacy to make calls at the office.
Become proficient in technology as well.
Video calls require learning how to make eye contact with your customers or potential clients through a camera, which some find difficult to do since you're not actually face to face. Get comfortable with making virtual product demonstrations instead of in person.
Learn how to write emails and messages that are conversational and engaging so you convey the right message to your prospects instead of sounding dry, distant, or detached. One of the keys to being effective in remote sales is to follow up often and develop genuine relationships with your clients.
Education and Certifications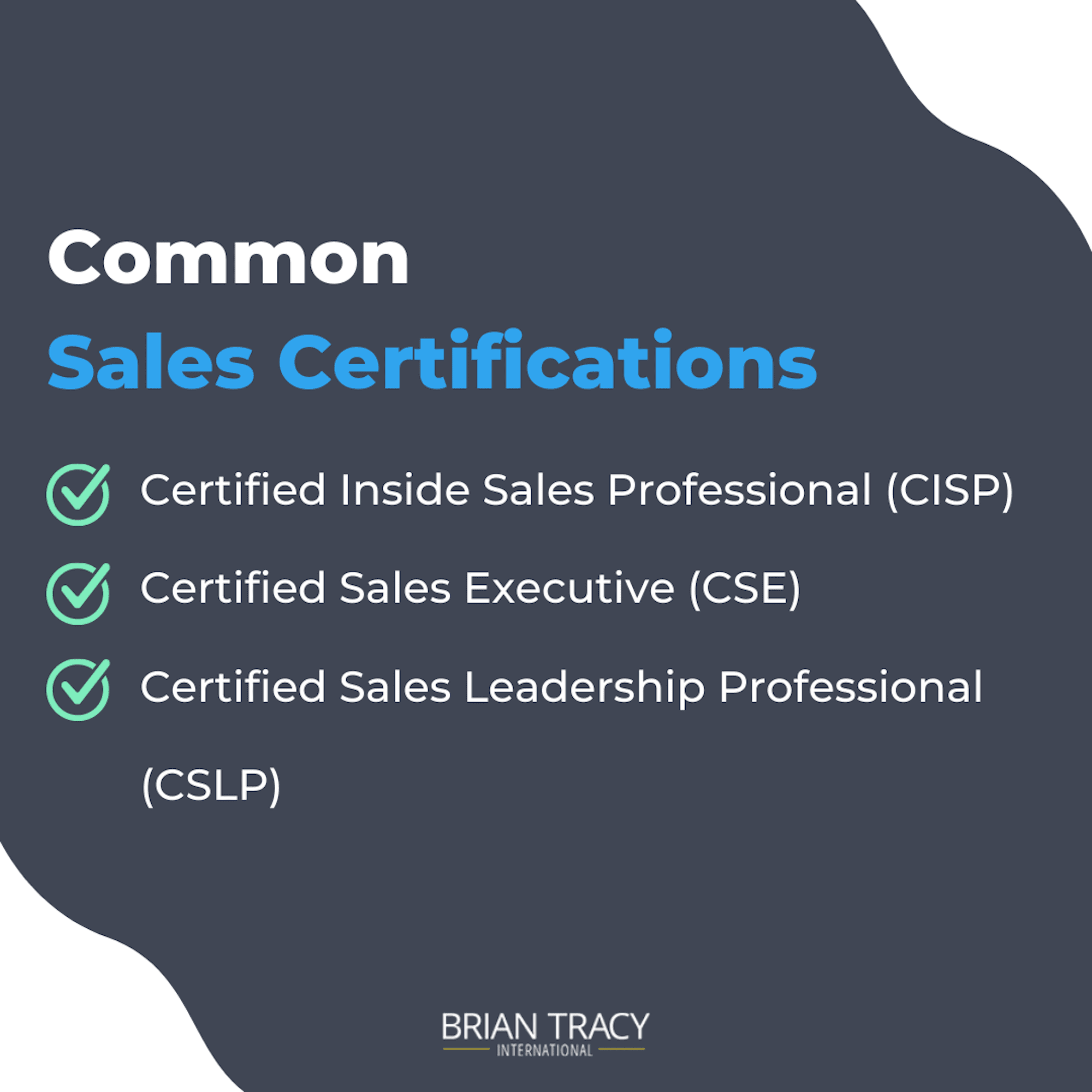 Depending on the specific remote sales job you're going for, you could get away with needing only a high school diploma or GED equivalent. Examples include remote customer services representatives, virtual assistants, entry-level inside sales reps, and remote software sales jobs.
But you could also need a bachelor's or master's degree, or even an MBA if you're looking for a remote sales job higher up the ladder and don't have a lot of experience already.
For example, if you're looking for a job as a sales engineer or director of sales, you'll likely need a higher degree of education and training compared to a sales development representative.
Other forms of education like certifications could also help you land a remote sales job.
Common certifications to look into could be:
Certified Inside Sales Professional (CISP):

Considered the industry standard for inside sales reps and leaders to maintain the most up-to-date skills and techniques

Certified Sales Executive (CSE):

Trains sales managers in the processes, tools, and interpersonal skills needed to effectively lead teams

Certified Sales Leadership Professional (CSLP):

For presidents and VPs of sales, sales managers, directors of sales, and those looking to advance into leadership roles
Soft Skills
In addition to having the technical and educational skills needed of a salesperson, remote or otherwise, there are also soft skills to help you land the remote sales job of your dreams.
Soft skills are your people skills. They are character traits and interpersonal skills that help you get along with people, communicate effectively, work as a team and build trust with clients and coworkers.
Soft skills are especially important with remote sales positions since you don't have the opportunity as often to use nonverbal cues and facial expressions to communicate.
Common soft skills to develop for remote sales jobs include:
Communication and listening

Persistence

Organization

Collaboration

Self-motivation

Flexibility
---
---
How to Find a Remote Sales Job
Gone are the days of luckily being in the right place at the right time for the job of your dreams.
But now, it's even easier to find your dream job.
There are so many avenues you can search to find a remote sales job that's right for you. Sales jobs working from home are readily available and, as mentioned earlier in this blog, increasing in number.
Here are a few recommendations to help you find your next remote sales job.
Remote Job Titles to Look For
When searching for your next job, it's important that you have a general idea of the title you'd be applying for.
In many cases, if the job can be done remotely, you'll see the word, "remote" in the job title, location, or job description. Sometimes you can also search for "at-home" sales jobs or "work from anywhere" sales positions.
Sales job titles that work well for remote sales jobs include:
Remote Inside Sales Manager

Sales Development Representative (remote)

Remote Sales Assistant

Remote Sales Account Executive/Manager
Best Job Opening Websites
One of the first places to look when searching for your next remote sales job is online job boards
Here are some of the most popular websites and apps to search for full-time and part-time remote jobs:
Indeed
The Indeed website and app let you upload your resume to the site, so applying for a job happens in a matter of seconds once your find one you are interested in.
Search by job title, company, or keywords and type "remote" into the location search feature. Save your search criteria and have notifications of new job openings sent to you to save time and effort.
Glassdoor
Glassdoor gives you an inside look at companies before you apply for positions. Employees and people looking for jobs post company reviews, salary information, and interview questions on the website and app. This helps you narrow down the job prospects that are most suited for you.
ZipRecruiter
ZipRecruiter has over 900,000 remote jobs on its website and app. Find them by putting "remote" in the search bar and then filtering by date posted, salary range, type of employment, job title, or company.
NoDesk
The NoDesk app and website are dedicated solely to remote jobs. Companies that value remote work post on this site, so you will find businesses accustomed to onboarding and working with remote salespersons. Startups through established remote companies from around the globe post remote jobs on NoDesk.
Google for Jobs
Use the regular Google search bar to find your remote sales job by typing the position you are looking for, such as "remote inside sales jobs." Google pulls job postings from across the internet into your search results.
Filter your results by job title, date posted, requirements, type of job, company type, and company name to narrow your results.
SimplyHired
Type "work from home sales" or "remote sales" into the search bar of this website to see several thousand potential jobs.
To help you narrow your choices, SimplyHired provides an estimate of the potential salary offered for each job. When you create a profile on the site, you can quickly apply to some job postings or you may be redirected to apply directly to the employer.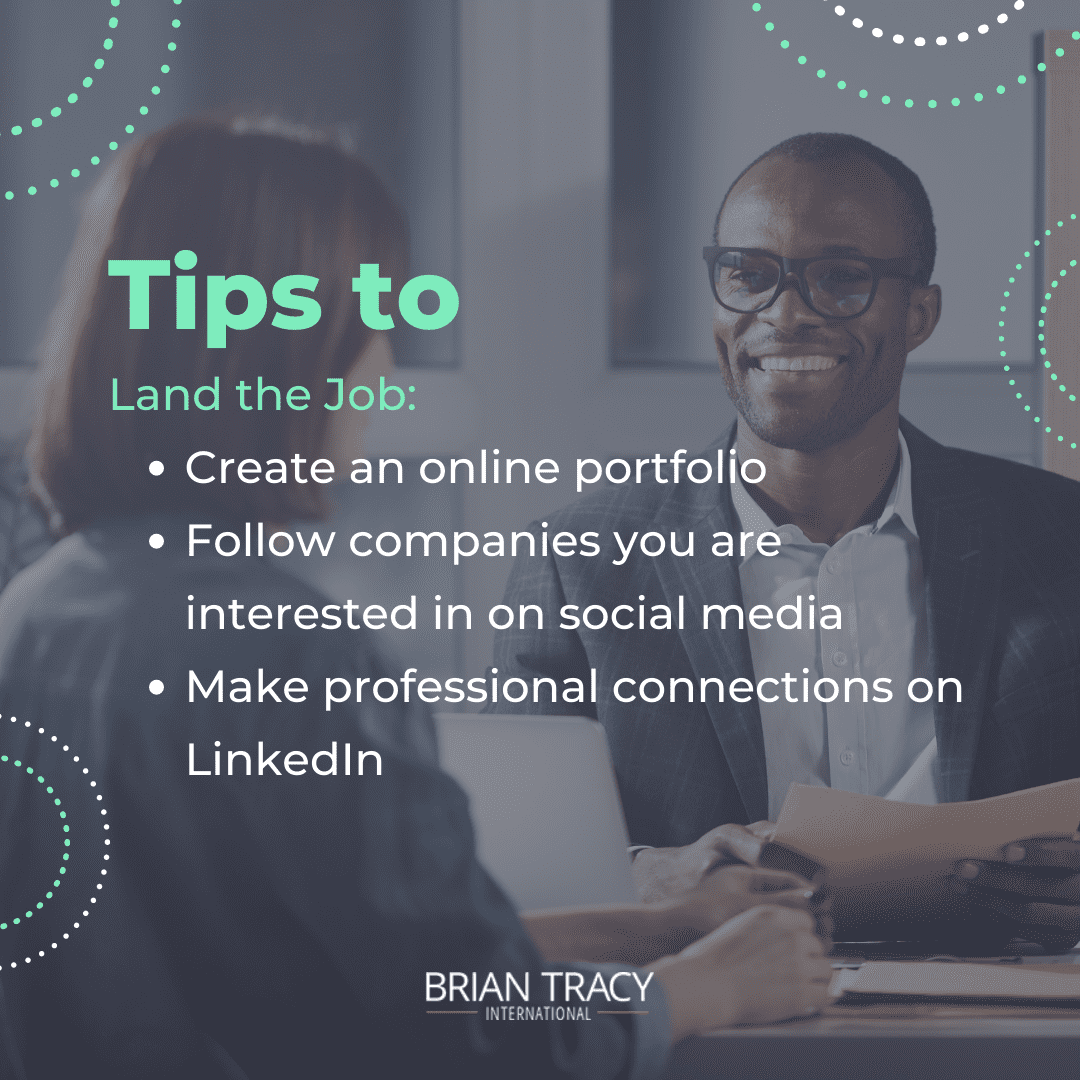 Social Media
Many companies are now turning to social media to share job openings.
LinkedIn has its own jobs tab, where you can specifically filter jobs by if they're remote or not.
On Twitter, follow the companies you are interested in working for to be notified of their tweets about job postings.
Facebook also has a job search feature. Search by your desired job title or keyword and include the word "remote" in your search. An advanced search lets you enter your desired salary range, industry, and type of work, such as full-time, part-time, or contract.
Your network of social media friends may also be posting about open jobs at their companies.
In addition to looking for jobs online, having your own online presence is becoming ever more important. It's a way for you to connect and let your future employer know how well you can communicate and get the job done remotely.
Online website builders also make it easy to create a free or paid website to post your resume, portfolio, projects, photos, and any other information that would be valuable to potential employers.
Find Your Next Remote Sales Job and Live Your Dream
Part-time and full-time remote jobs are easier than ever to find with continuing advanced technology and today's cultural shifts. Remote sales jobs are especially prevalent.
The advantages of remote work to both employers and employees include greater efficiency, wider reach, more flexibility, and a better work-life balance.
Prepare for your next dream job by getting the education or certifications you need to be competitive. Make sure to also identify the soft skills and remote working skills you need and work to improve them.
Once you're ready, use online job boards and apps as well as social media to find the best remote sales positions.
As a salesperson working remotely, you will also benefit from identifying your strengths to market to potential employers and weaknesses to work on.
By identifying your weakest skill, you'll be able to ignite your sales game and be on your way to becoming a top-earning salesperson in your next remote job.

« Previous Post
Making Black Friday About YOU Again – a letter from Brian Tracy Next Post »
How to Write a Book Title
About Brian Tracy — Brian is recognized as the top sales training and personal success authority in the world today. He has authored more than 60 books and has produced more than 500 audio and video learning programs on sales, management, business success and personal development, including worldwide bestseller The Psychology of Achievement. Brian's goal is to help you achieve your personal and business goals faster and easier than you ever imagined. You can follow him on Twitter, Facebook, Pinterest, Linkedin and Youtube.