How to Start Writing a Book: The 5-Step Plan for Any Book Idea
As a bestselling author of 75+ books, I get a lot of questions from aspiring authors. So far, the most common questions have been centered around how to start writing a book.
Many people want to write a book but they don't know where to begin.
"What comes first," they ask, "the researching, the writing, the planning, or the outlining?"
Here's the deal:
I have a system that will help anyone get through the process, from writing to publishing, but we'll get to that in a minute.
In my experience, I have found that even if you understand all the steps that go into creating a book, taking the correct first step makes all the difference.
You should know:
Planning your book properly makes writing and publishing at least 10 times easier.
This is true for anyone who wants to write.
That includes you, even if you're:
A beginner who wants to write a book about your life
An expert in your field who wants to advance your career
A published author working on another piece in your niche
One of the reasons that so many people never finish their book is because they did not properly plan it out.
By planning out your book before you start can save time and money, while saving yourself from hitting a wall after writing your first three pages.
How Do I Start Writing a Book?
It seems that most people have a burning desire to write a book.
The reasons for wanting to do so are varied. Some have a message they feel will help the world. Others want to become an author because they have a desire to level-up in life or achieve expert status in their field.
No matter the driving force, I get the same questions from most of them: "How do I start writing a book?" and "How can I finish my book this time?"
They often seem to be frustrated. Sometimes they seem to be afraid of failure or burdened by self-doubt.
Trust me:
I would be frustrated, too, if I didn't know how to plan a book, which is where I always start.
At the bottom of this post, you'll find the same checklist for writing a book that I use. I encourage you to plan out your future bestseller entirely before you start on your first page.
This will help you create the big picture and lay out everything you'll need to go from planning a book to publishing it. From there, you will essentially, only have to fill in the lines.
I guarantee you:
This is the best way to start a book and will save you from dealing with writer's block later on. It also lays out everything you need to go from starting to finishing (and publishing) your soon-to-be bestseller.
By taking a few minutes to read this, it will save you hours of frustration from poor planning!
If you want, just skip down to the checklist at the end and print it out, or keep reading for all of the details.
This is How to Start Writing a Book in 5-Steps:
1. Find Your Passion
You have to be passionate about your subject to be able to write an entire book on it. You must believe in it.
Your passion for writing is your desire. It is your need to get your information into other hands because you care about it.
How to Find Your Passion
One of the best definitions of a writer is, "A person who can not write." Ask yourself these questions.
What are you writing about?
What knowledge or expertise do you have that could benefit the lives of others?
Why Do I Need to Have Passion to Start My Book?
If you are not passionate about what you write about, it will be much harder for you to write your book. One of your main goals should be to write something that you are proud of. You will be much prouder of your work when you start your story with passion.
2. Define Your Target Market
Your target market consists of the people that you think your book will appeal to. These are the people that will benefit most from your book. For example, if you are writing a book about attracting more business, the motivations for people to buy your product will most likely be business owners and entrepreneurs.
Exactly Who Are You Writing This book For?
Why will your book appeal to them? Answer these questions about your ideal reader to define your target market.
What are the hopes, fears, and dreams of your reader?
What are the desires and motivations of your reader?
What are the interests and concerns of your readers?
What are the problems that your reader has that your book will solve?
3. Define Your Demographics
Demographics are important to know when planning your book out because it will help define your voice throughout the story.
What Are Demographics?
Demographics are statistical data relating to the population and particular groups within it. Identifying your demographics and your potential readers will help you further drill down into what readers you really want to target. If you are writing a children's book, your demographic will be much different than if you were writing a book on marketing and sales.
Who Is Your Targeted Demographic?
Ask yourself these questions when identifying the demographics of your readers.
What is the age range of the prospective reader?
What is the sex of your ideal reader?
What is the income range of your ideal reader?
What is the job level or occupation of your ideal reader?
What is the level of education of your ideal reader?
Success coming too slow? Join my webinar below to become a best-selling author in less than 90 days!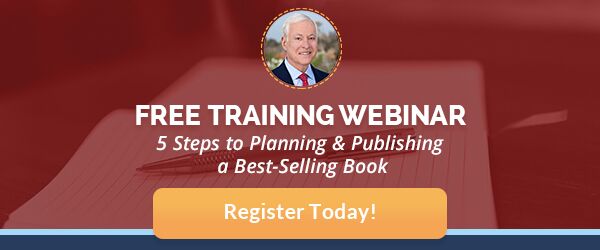 4. Expand Your Knowledge
Continuously expand your knowledge on the subject of your book. Buy, read, and find out everything you can about other authors, books or articles dealing with your same subject.
Why Should You Expand Your Knowledge Before Writing Your Book?
The answer to this question is simple…
You want your book to be different and more up to date than any other books on the market. This is what is going to make for a great book that sells more copies. There are many books on every subject out there. Your book has to stand out.
But, how do you do this?
Let me tell you…
How to Make Your Book Stand Out
In order to make your book stand out, it must have at least three different ways it is superior to others in the field. Ask yourself…
How is your book going to be superior to others in your area?
Then answer the question with 3 unique ways that it will. If you are writing a book about public speaking, what 3 things make your book different from other public speaking books? Perhaps you have a technique that you use that nobody else knows about. Maybe you have found the secret to delivering your speech shorter and faster than anyone else.
All of these things make your book unique to others.
Understanding what makes your book unique will help it stand out from the competition when you submit a book proposal and when you choose your title.
5. Gather Your Information
Once you have answered all of these questions, you will need to gather all of the research that you will need to write your book. Plan your book, do your research and homework before you start to write.
How to Gather Information For Your Book
When you begin to gather information, you want to answer these questions.
Do you have all of the information you need to write your book?
Do you have solid examples and/or experiences that explain and back up each of your book points?
If not, what pieces are you missing?
Where will you find the missing pieces?
Is there any area that you're unclear about?
Once you have all of the answers to these questions, you will be able to begin writing your book.
I am able to write 5 books a year because I plan out every detail before I begin writing. This is my tried and true technique of making sure I have everything I need before I begin.
Before you begin writing your book, ask yourself these questions …
What is my passion?
What is my ideal target market?
Who are my demographics?
Have I expanded my knowledge?
Have I gathered all of my information and done my research?
When I decide to write a book, I'll sit down with a blank piece of paper and I'll lay out the entire book on paper without reference to any resource material.
I can then write the whole book from beginning to end without even using my notes.
I'll design a book by organizing the chapters and deciding which will be number one, two, and so on. Then I develop the subject, chapter by chapter. Then I'll write an introduction to set up the subject and get everybody really interested.
But that's not the very first step…
It all starts with what you really care about.
Key Takeaways From This Video
Start with your message and answer these questions first:
What message do you have that could really benefit other people?
What message do you have that you would want your children to know?
What message do you have that burns inside of you?
Select one main idea for your book. Write at the top of a piece of paper, "What are all of the things I would want to talk about or include in this book?"
Answer this question with a list of everything that you want to talk about in the book. This is the starting point of your book.
I use this technique every time I want to write a book, which means I've used it now over 75 times to write books.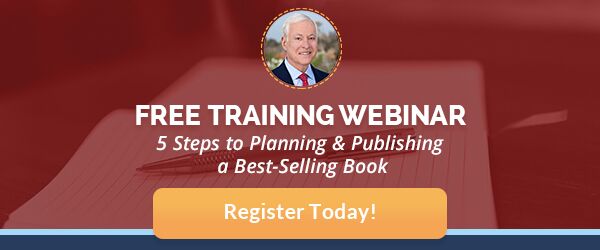 Thanks for reading. Questions or comments?
After you get your book started, be sure to figure out the rest of the process with my advanced guide, How to Write a Book.
Summary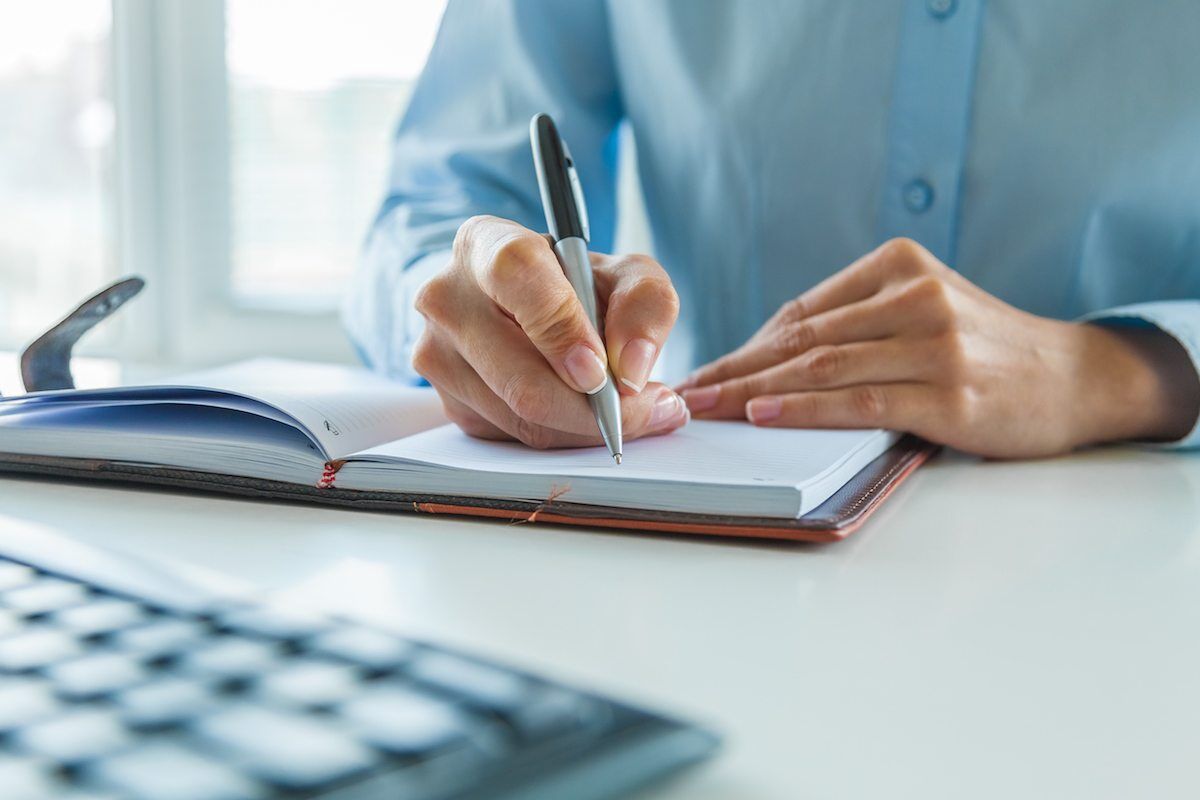 Article Name
How to Start Writing a Book (10-Minute Guide)
Description
This is the simple 5-step checklist I use to plan and write 6 books a year. Learn how to start writing a book today for FREE with my proven 10-minute guide.
Author
Publisher Name
Brian Tracy International
Publisher Logo

« Previous Post
Using The Law of Reciprocity and Other Persuasion Techniques Correctly Next Post »
10 Career Advice Tips for Recent College Grads
About Brian Tracy — Brian is recognized as the top sales training and personal success authority in the world today. He has authored more than 60 books and has produced more than 500 audio and video learning programs on sales, management, business success and personal development, including worldwide bestseller The Psychology of Achievement. Brian's goal is to help you achieve your personal and business goals faster and easier than you ever imagined. You can follow him on Twitter, Facebook, Pinterest, Linkedin and Youtube.