15 Ways to Overcome Your Fears of Writing a Book
Much of the population has aspirations of writing a book, but they're held back by self-doubt and fear.
Not knowing where to begin, how to structure, and the steps to getting published have stopped many hopeful writers from turning their dreams into reality.
Fortunately, there are steps that anyone can take to successfully write a book and get it published.
The truth is, writing a book can help your entire career. It can turn you into an authority on your subject and put you on a road to a speaking career.
If you want to write a book, I am going to teach you 15 techniques to overcome your fear of writing, to get you going, and to get you to stop staring at a blank screen.
Here Are 15 Ways to Overcome Your Fear of Writing
1) Don't Worry If Your Book Isn't Perfect The First Time
Try not to get caught up thinking about errors in your book. Your goal should be to get all your ideas down and finish your thoughts before you go back and edit.
2) Stop Thinking About What Other People Will Think
Do not worry about what others will think of your writing or your book. What matters is that you get your message out.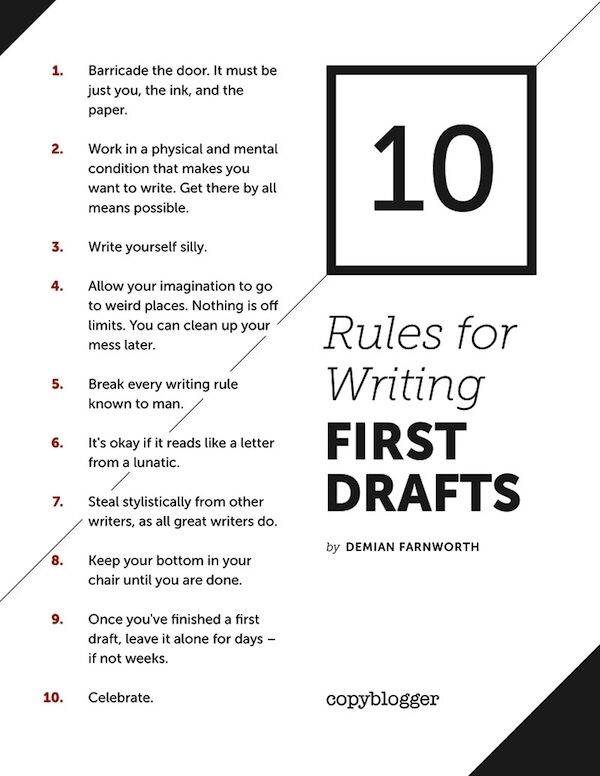 3) Create Time For Yourself To Write
Some people will create an excuse that they don't have any time to write. If you want to write a book, you must create a block of time every day reserved only for writing.
4) Know Who You Are Writing For
When you know exactly who your audience is and who you're writing for, you will be able to speak to your ideal reader easily in your writing.
5) Outline Your Book Before You Begin
When I begin writing books this is the formula that I always follow. Having a strong outline it gives you a clear sense of purpose and direction. It also helps you see the end.
Start with a strong chapter that gives a lot of value and benefits to the reader, develops the subject throughout the book, and ends with a strong chapter that summarizes and emphasizes the main points.
It is a simple formula, but it works, over and over.
6) Break Up Your Writing Into Chunks
Don't think of it as writing an entire book at one time. Break up your writing. Write one chapter at a time or do a section every day. You don't have to write it in sequential order as long as your book gets done.
7) Write Often, Even When You Don't Want To
One of the best ways to overcome your fears of writing is to write 1,000 words a day. The key to writing a book is to "Just Write!" It is one thing that you cannot get worse at by doing it.
8) Save Editing For the End
When you edit during the writing process it can hinder your creative flow. I will often write down my thoughts for my books without interruptions or editing. Get all the information out of your head and onto paper, you can go back and edit later.
9) Free Yourself From Distractions
It is easy to become distracted. Especially when you are nervous about how your writing will turn out. If you need to seclude yourself in a quiet area you should do it. Free yourself of distractions and write.
10) Rid Your Mind of The Fear Of Failure
Rather than focusing on fear and why you can't write a book, focus on the future and the rewards that writing a book will have in your life.
11) Stay Organized
Organize your material into seven, ten, twelve, or twenty-one chapters, each following in a logical order, from beginning to end.
Thinking in terms of a number of chapters forces you to decide what will be contained in each chapter, and how each of the chapters will be organized in relation to each other.
12) Know When You're Finished
Know when it is a time to put a bow on your work. You must be able to tell yourself that your work is as complete as can be, rather than obsessing over small details.
13) Become An Expert In Your Area
Continuously expand your knowledge on the subject you are writing about. If you have fears of becoming an author, expand your knowledge first.
Buy, read, and find out everything you can about other authors, books or articles dealing with the same subject. Make sure that your material is different and better than other people writing in your field.
The more comfortable you are with your subject, the easier it will be to craft and write your book.
14) Craft Your Message First
You must know what message you want your entire book to convey.
You have a burning desire to tell people this.
You want to help people.
You want your children to know about this message.
If you want to know how I go about crafting messages for my books take a look at my blog How to Start Writing a Book: Choosing a Winning Message.
15) It's Never Too Late to Start
If you're worried that it is too late to start writing, it's not. The first step is to, "Just write!"
Do you have any fears that are keeping you from writing a book that I didn't discuss? Let me know in the comments.
Read this blog post, to learn all about how to eliminate writer's block.
Do you want to start your book today? Get on the fast track to getting published, click the button below to reserve your spot in my upcoming webinar!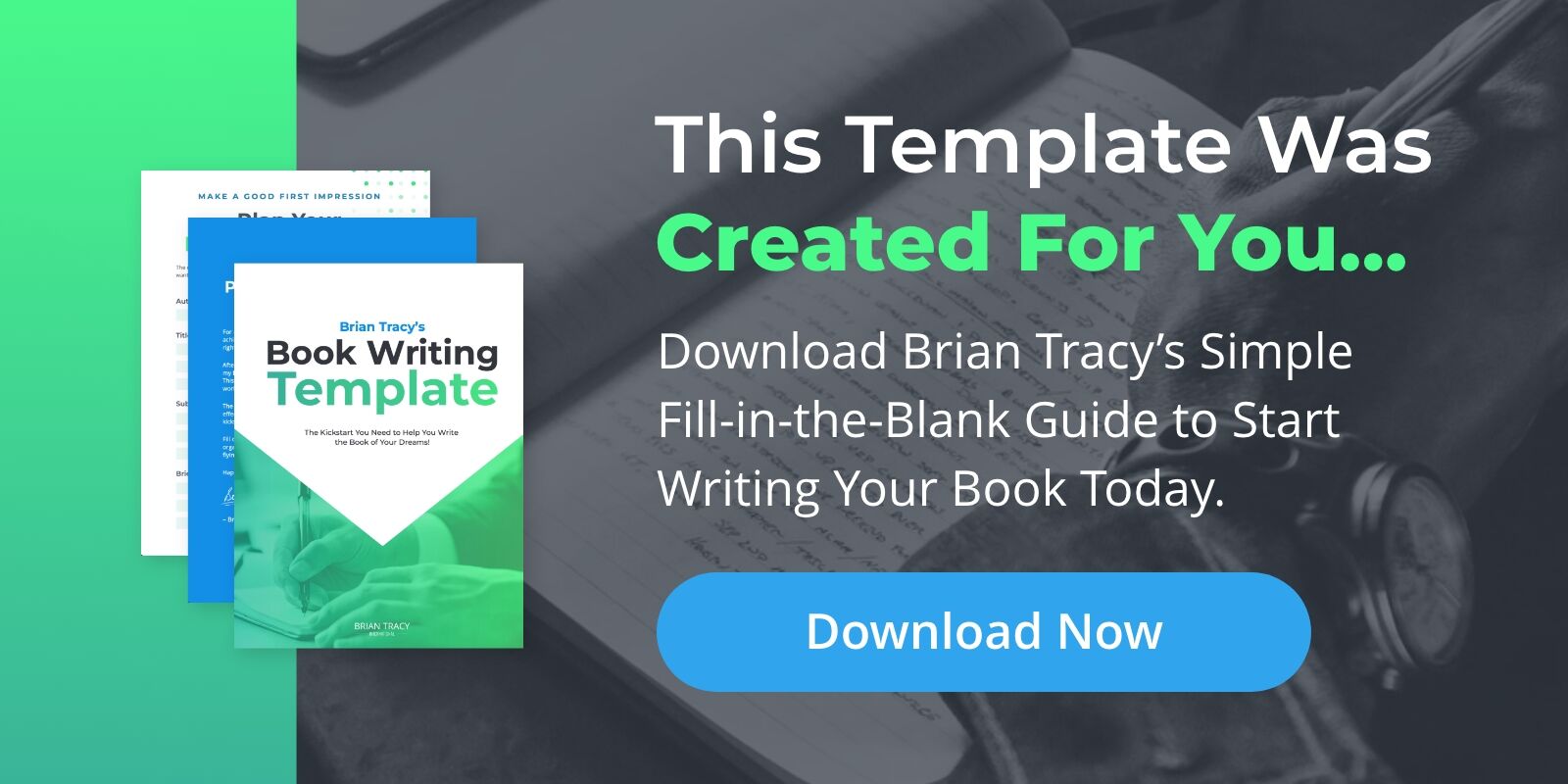 « Previous Post
15 Ways to Start a Speech + Bonus Tips Next Post »
Why Negative Thoughts are Your Greatest Enemies to Success
About Brian Tracy — Brian is recognized as the top sales training and personal success authority in the world today. He has authored more than 60 books and has produced more than 500 audio and video learning programs on sales, management, business success and personal development, including worldwide bestseller The Psychology of Achievement. Brian's goal is to help you achieve your personal and business goals faster and easier than you ever imagined. You can follow him on Twitter, Facebook, Pinterest, Linkedin and Youtube.