This information is for you ONLY if you're an action-oriented individual who is ready and willing to change alongside the game of sales — and reap the rewards…
How would your life change if you knew exactly how to become one of the most effective salespeople at your company?
Revealed: a PROVEN system for massive sales success … everything you need to know to build your self-confidence to become a highly effective sales person and get paid like one! It really IS simple, when you follow my PROVEN working method.
And even if you think you're NOT in sales, you ARE. Keep reading and discover how this realization will change your life.
Dear Friend in Sales,
Wait! Even if you don't think you're in sales, keep reading: no matter what you do for a living, you're in sales.
Think about it: from the time you wake up in the morning until the time you go to bed, you're in a constant state of negotiation, communication, and persuasion. The more effectively you do these things, the more opportunities will open up for you.
Whether you're convincing your young son to put on his jacket before leaving the house, or persuading your boss to give you a raise or promotion, your odds of achieving what you want are increased greatly when you sell yourself effectively.
So how do you know if this information is right for you?
Despite your hard work and tenacity, you never quite reach the level of success you want to — and you're not sure why
You don't feel like you have control over your life — external circumstances constantly pop up and thwart your best intentions
You know you want something "more" than what you have now, but you don't have a clear idea of exactly what that is
Although you're selling a great product, you close fewer sales than you'd like to, and can't figure out why
Despite having and talking to tons of prospects, you don't make many sales, and it's exhausting
You've definitely got the "gift of gab," but still don't have the support you need from key players to make the leaps you want
If this sounds familiar, you're in the right place. And you're not alone.
Whether you're a professional salesperson or a professional in a different field, what once worked well simply doesn't any more. The competition is fierce, and people are busier than ever.
Plus, the sales environment has changed: whereas before, anyone who was reasonably good at sales could count on a decent income, the downturn in the economy has caused buyers to tighten their purse strings.
The good news is that the exceptional sales people can still count on a great income, no matter what the economy does.
Introducing: "Sales Success Made Simple"
Finally, all in one place: everything you need to know to achieve new levels of success in sales, and in everything you do.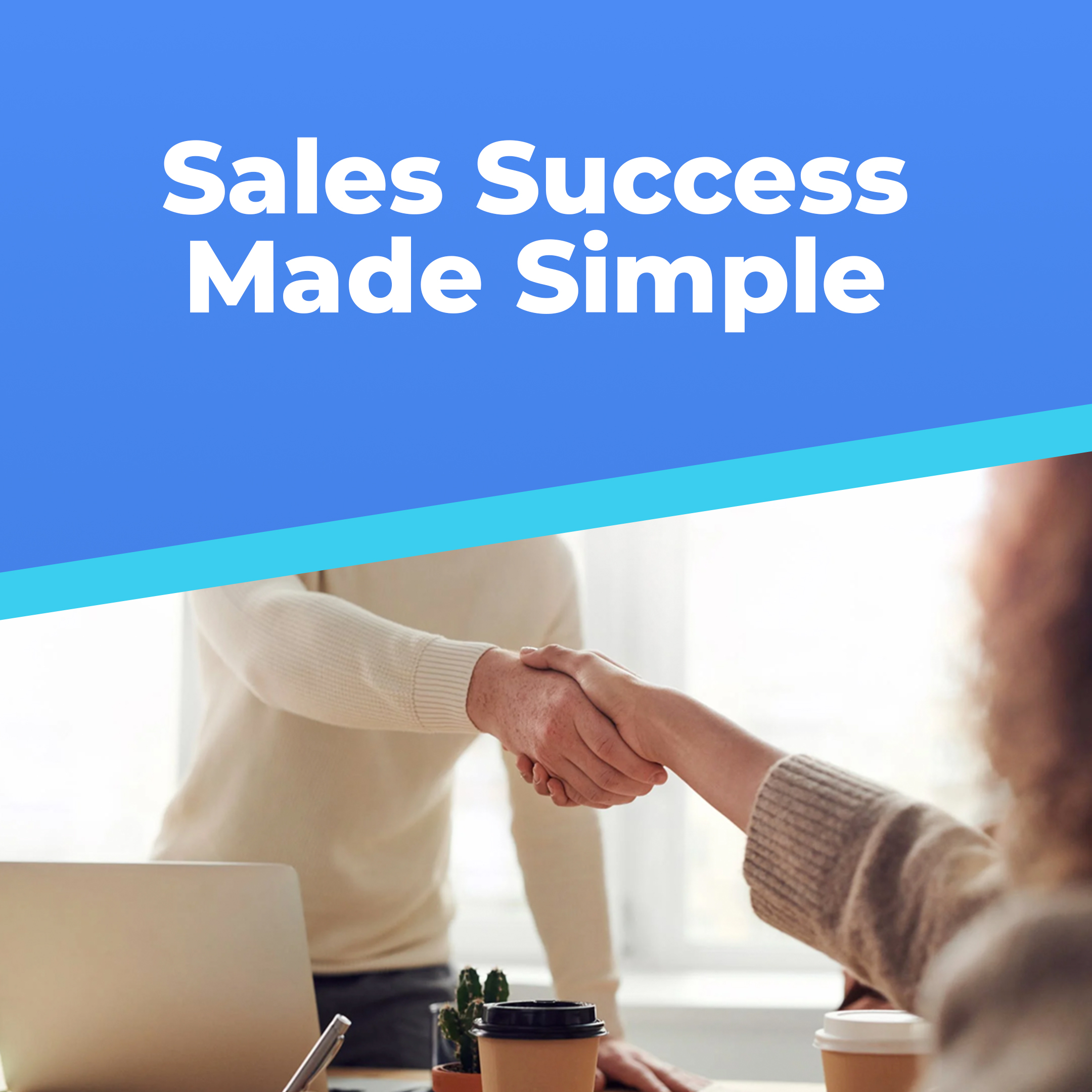 The bottom line: if you want to get ahead, no matter what field you're in, you MUST become excellent at selling.
Now, let me tell you a little about myself so you know how I can help you.
When I was younger, my parents didn't have much money. I heard the phrases, "We can't afford it," and "It costs too much," more than I like to remember.
I earned poor grades and left high school with a "leaving certificate" rather than a diploma.
Somehow I landed a job in straight commission sales. Cold calling.
I was a hard worker, and when someone told me that the more I got rejected, the more sales I would eventually make, I set out to be rejected as many times as possible. But still, after 500 sales calls without a single sale, I knew I had to make a change.
So I did something that changed not only my career, but my life as well.
I went to the most successful salesman in our company — he was making 10 times as much as anyone else, working less — and discovered what he was doing differently than I was.
He followed a logical series of steps.
Once I began to follow his tried and proven path, I began to succeed, too.
Since then, I've dedicated my entire life to studying success — what makes some people more successful than others. Specifically, I've studied sales success — because I've discovered that excelling at sales is one of the best ways to become wealthy.
And now, I've just RELEASED my NEW cutting edge program, in which I outline everything I've learned about sales in the past to become successful in the present so you can begin your fast track to excelling at sales.
Here's just a taste of what you learn in Sales Success Made Simple:
Lesson One: The Inner Game of Selling

The top 20% of salespeople make 80% of the sales in every industry and in every market. What do they do that makes them more successful than the majority of their peers? It's simple: they practice high-quality thinking, they maintain a positive self-concept, and they learn to overcome the fears that stop so many other people. This is where ultra-success begins: inside your own mind. If you don't win the inner game of selling, then you won't make the sales. Period.

Lesson Two: The Development of Personal Power

You learn in Lesson One that when you feel good about yourself, your success skyrockets. During Lesson Two, you learn that you feel good about yourself to the degree to which you are in control of your own life. Here's the good news: YOU are the only one with control over your life. When you discover how implement that control, you become unstoppable in the pursuit of the life you want — when it comes to sales and everything else.

Lesson Three: Personal Strategic Planning for the Sales Professional

Strategic planning isn't just for big corporations — personal strategic planning is the process you use to attain your goals and achieve your objectives. If you don't control your destiny by creating and implementing a detailed plan, someone else will. During this lesson, you discover exactly how to create a strategic plan, based on what is most important to you, so you can begin achieving anything and everything you want to.

Lesson Four: The Heart of the Sale

The entire process of selling today is more complex than it has ever been. As I mentioned earlier, today's economy has created a completely different climate — in which strong salesperson-customer relationships are absolutely essential. This is the heart of the sale, and in this lesson, you discover several must-have tools and techniques for building relationships that lead to sales.

Lesson Five: Building Long-Term Relationships

Once you've forged a new relationship, the next step is to maintain a long-term relationship. The way customers feel about you is often the determining factor in whether you make a sale. So how can you earn their trust? In this lesson, I reveal exactly what you must do to build relationships that last — from adopting the right mindset to exponentially increasing your credibility. When you do, your sales soar.

Lesson Six: Prospecting Power

I've been known to say that it takes 50 "no's" to get to a "yes." But you can dramatically improve that ratio by seeking quality prospects. Quality prospects are those who are more likely to buy, whose situation makes them easy to visit and service, and who is well-connected and can provide you referrals. It's not about quantity; it's about quality. When you build a base of high-quality prospects, you leverage your resources.

Lesson Seven: Filling Your Sales Pipeline

During Lesson Six, you learn how to determine whether a prospect is high-quality and worthy of your time. During Lesson Seven, then, you learn exactly how to find high-quality prospects so your pipeline is always full. From doing the groundwork yourself to a proven system for getting referrals, you discover that finding high-quality prospects isn't difficult — but it IS essential to become exceptional at sales. Once you have a full pipeline, you must PLAN: be prepared to sell the prospect on the idea of giving you face time.

Lesson Eight: The Profession of Selling

As a salesperson, you have one of the most important jobs in society — everything in our economy is determined by the level of sales, one way or another. For that reason, your aim should be to become a professional — implementing a specific methodology and practice. It's your attitude and activities that determine whether you make selling a simple occupation or a profession. Once you make the decision to become a professional, slight improvement in each of the vital sales functions can easily double your income.

Lesson Nine: Motivating People to Buy

Selling complex products to complex people in competitive markets is one of the most difficult and challenging things you will ever do. To excel at it, you've got to learn to define exactly how your product will fill a need in your prospect's life. The first step: listen to what your prospect REALLY wants (not what you THINK they want). During this lesson, you learn which words to cue in on, so you can find the REAL motivation behind the buying decision — and use it to make a sale.

Lesson Ten: Influencing the Buying Decision

This is where it all begins: did you know the sale is often made or lost within the first 30 seconds? You MUST create a positive impression immediately. If you don't, it's unlikely you'll close the sale, no matter how great your product and sales skills are. From the clothes you wear to the pen you use, you must count on your prospect noticing everything about you — and filing it away for decision-time. During this lesson, you learn how to create a great first (and lasting) impression.

Lesson Eleven: Making Persuasive Presentations — Part One

Your ability to make effective presentations is the critical factor in making sales and making more money. Think you're good at presentations? Whether you are or not, you goal should be to improve continuously, period, because a single mistake during a presentation can cost you the sale. During this lesson, you learn exactly what your sales presentations should include (and what they shouldn't) so you increase your odds of making a sale, every time.

Lesson Twelve: Making Persuasive Presentations — Part Two

Did you know that the first 15 words out of your mouth set the stage for the entire sales conversation? This means you must choose your words carefully. During some of the previous lessons, we cover building trust and maintaining relationships. During this lesson, though, you learn how to strike the right balance between personal and business conversation so you build rapport while still maintaining a focus on the product you're selling as a solution to your prospects' need.

Lesson Thirteen: Answering Objections Clearly

Objections come up in almost every sales conversation. You must be prepared for the likelihood that your prospect will have questions unanswered, concerns unresolved and objections to be overcome. More than that, you must welcome objections — they indicate interest and tell you how well you're doing in the sales process. Handled incorrectly, they can kill a sale. On the other hand, when you handle them correctly, they simply become an opportunity for you to give your prospect more information.

Lesson Fourteen: Closing the Sale

You've completed most of your journey: you made the call, set the appointment, and made your presentation. But nothing's happened until you've closed the sale. You may not realize this, but less than 10% of salespeople persist in their efforts long enough for a sale to take place. A huge majority of sales — 90% - take place after the fifth call and the fifth attempt of the salesperson to ask for the order. It's not the stars' alignment that determines whether you get a close — it's the systematic meeting of specific requirements, and you can ensure this happens.
Now, let's talk specifics. Here's just SOME of what you learn: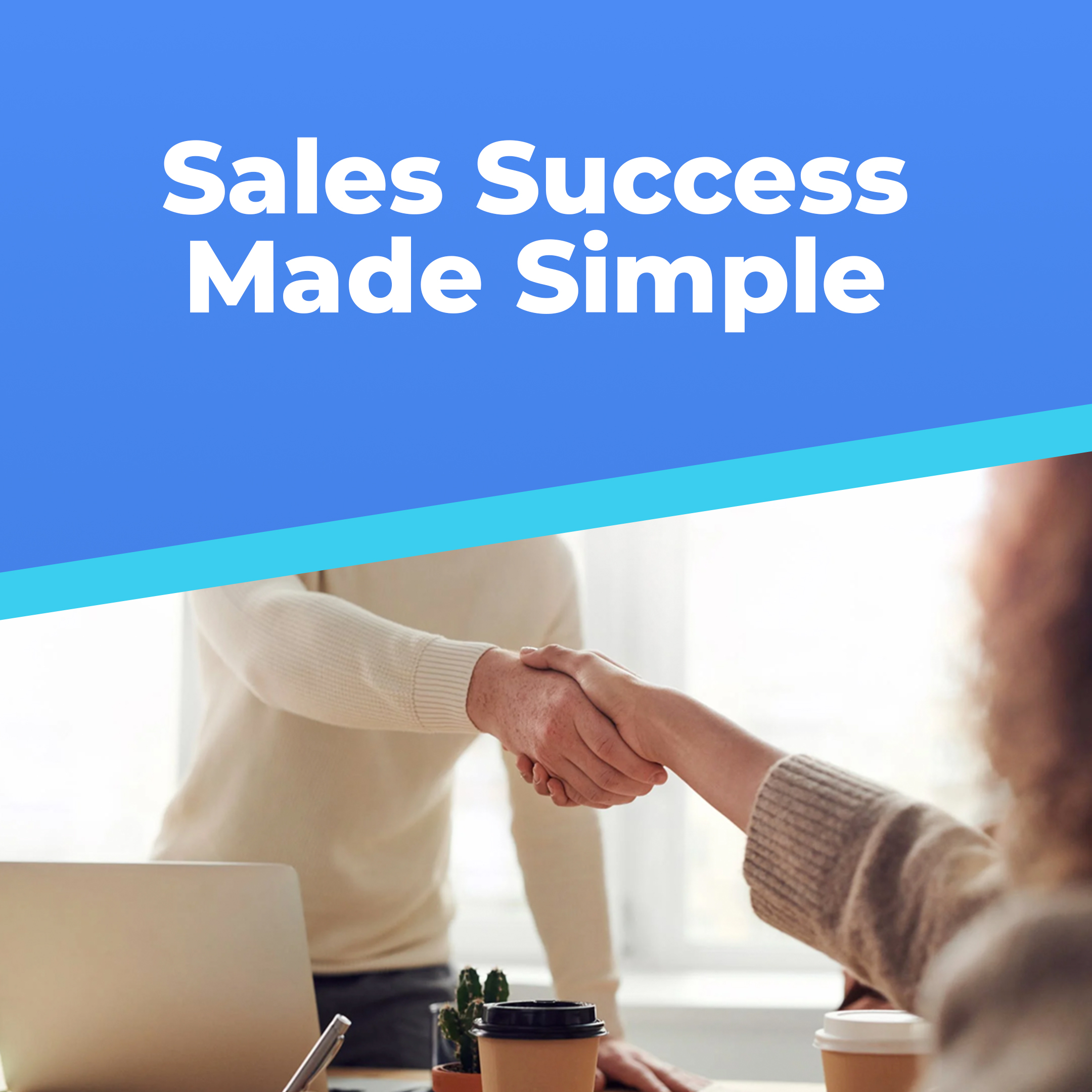 The factor that determines 80% of your success (and the good news is, you can control it!)
8 laws of the universe — master all of them and your success becomes effortless and inevitable
The one activity all successful people do — and how you can join them
The 2 great enemies of mankind, why you must overcome them to make a sale, and exactly how to do so
The 4 main risk factors in each sale — and how to analyze and assess them to minimize your risk and maximize your opportunity
The new selling model — its 4 parts and how to fulfill each one so you're more likely to close each sale
The 4 skills of listening — use these and your customers will immediately trust you
The 3 things you should NEVER do during a sales conversation - avoid these if you ever hope to make a sale
The 7 steps to relationship building — miss any of these and your relationship with your prospects weakens
9 places to find good prospects (have you thought of all of these — and are you using them?)
The basic 3-part sales process and the 7 vital functions of selling — and how even small improvements in each area can lead to massive results
Why people REALLY buy — uncover this reason and your sales will go smoothly from this point on
Exact process for making a great first impression—so that you build trust right away
The 4 basic personality styles in selling, and how to tailor your sales presentation to each one so you maximize your effectiveness
The RIGHT ratio for the number of business questions you ask, versus the number of personal questions you ask, and why maintaining this ratio is critical in keeping prospects interested in your product
3 different phrases to imprint in your prospect's mind to get him to make a buying decision sooner rather than later (these really work!)
8 types of objections and how to handle each; plus which one is the most deadly to sales conversations and how to avoid it all together
The 10 closing requirements you must fulfill with every sale — AND the 5 errors to avoid when closing a sale
You get all the essentials for honing your sales skills to an edge so sharp you cut straight to the heart of success. You're getting my 4 decades' experience, distilled into one comprehensive program.
Right now, you may be thinking, "This sounds great, Brian … but how are you going to teach me …"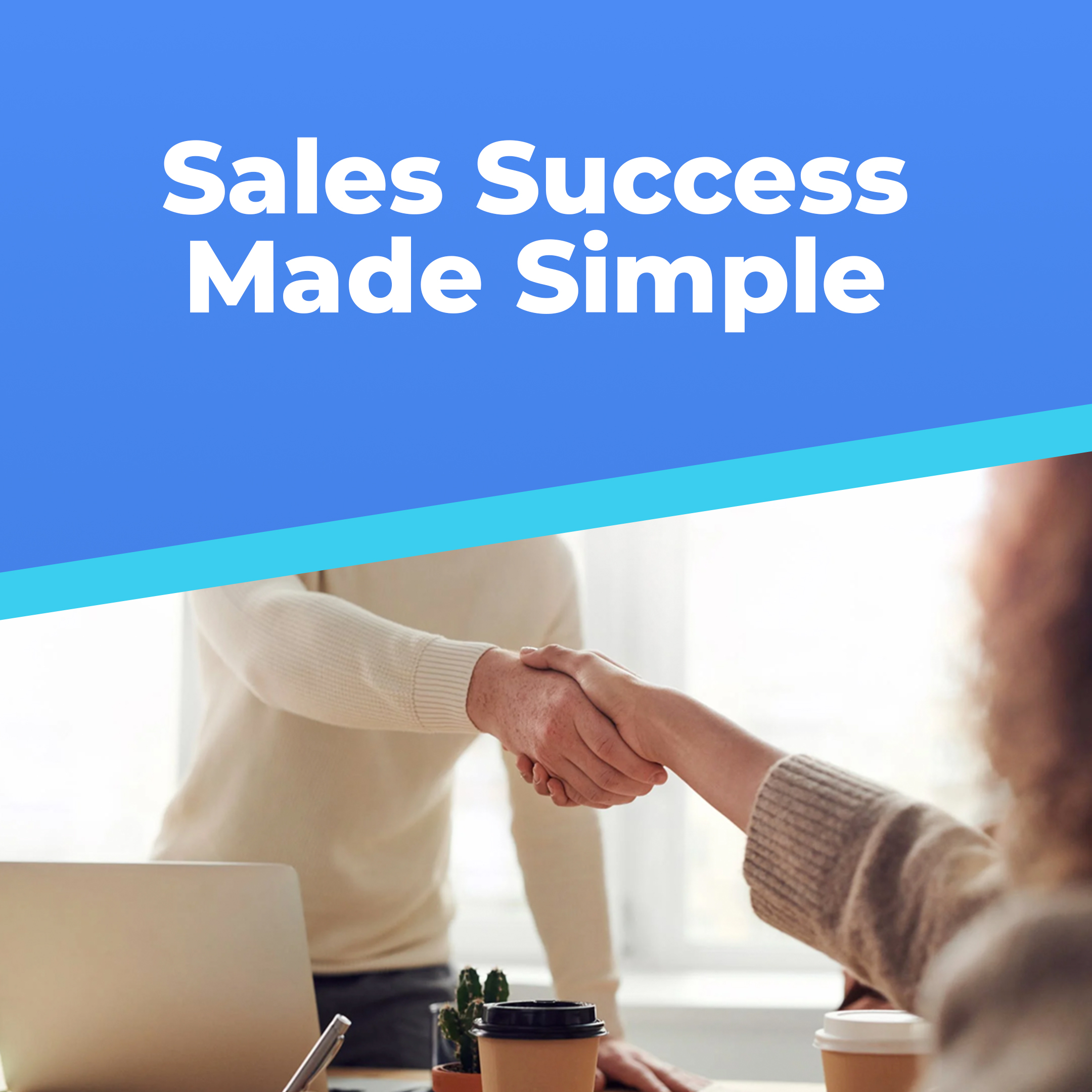 The Inner Game of Selling
The Development of Personal Power
Personal Strategic Planning for the Sales Professional
The Heart of the Sale
Building Long-Term Relationships
Prospecting Power
To Fill My Sales Pipeline
The Profession of Selling
Motivating People to Buy
Influencing the Buying Decision
Making Persuasive Presentations
Answering Objections Clearly
Closing the Sale?
Great question.
First of all, you should know I'm completely committed to your success. I want you to join the top salespeople in your industry — in the country — and discover what it feels like to achieve everything you want through the power of sales. To that end, here's how we're going to do that, together.
When you order your copy of "Sales Success Made Simple," you get: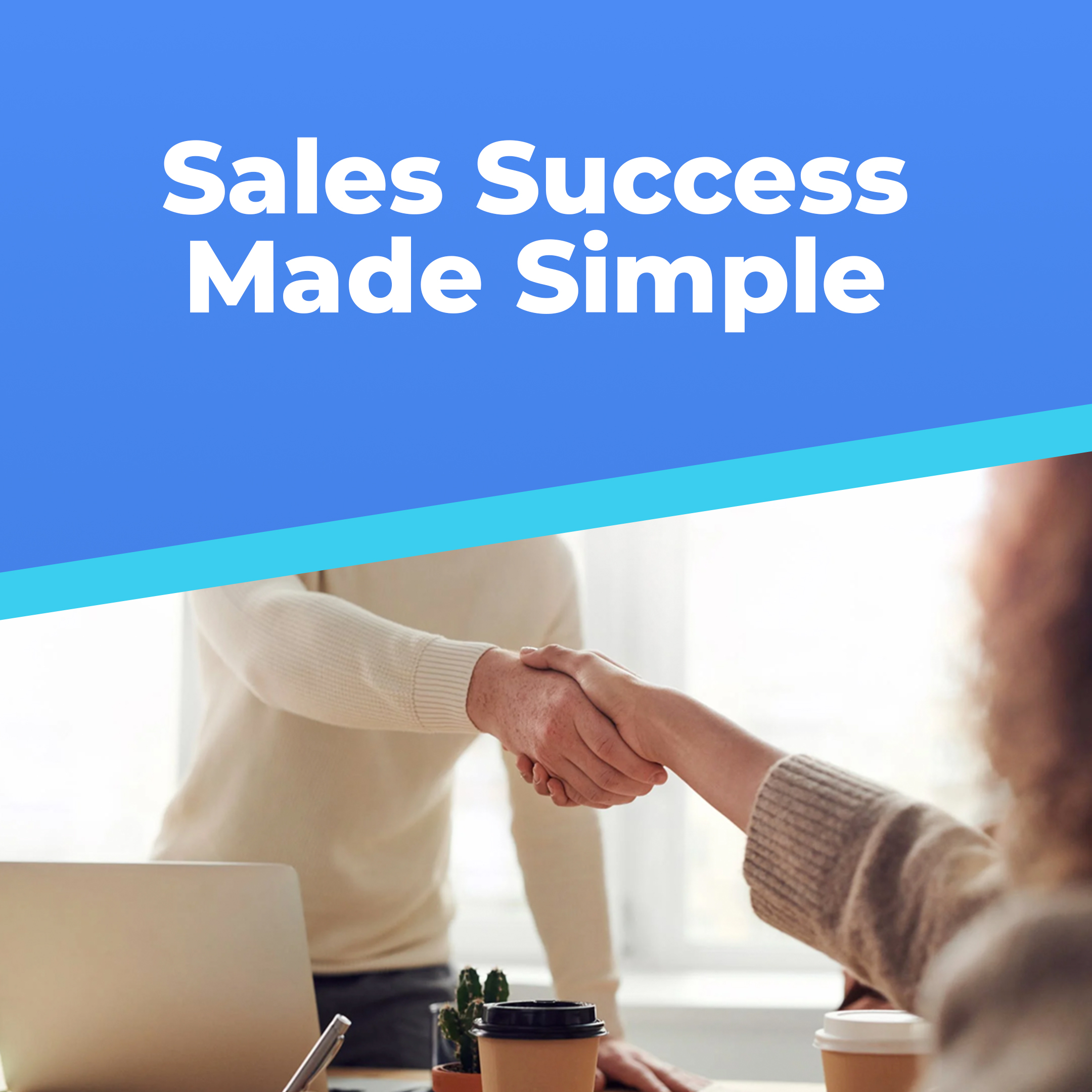 14 MP3's, totaling over 16 hours powerful proven ideas to increase your sales
A 72-page PDF workbook so you can follow along and personalize your sales success journey
A FREE sales skills assessment, which identifies all your strengths and weaknesses and details which area you excel in, and which need improvement.
3 months membership in Brian Tracy University, giving you fast and Simple lessons with real-world strategies and tactics. With Brian Tracy University, you'll learn how to get more done and achieve your goals faster than you ever thought possible, rapidly increase your sales and profitability, and start, build, and manage your own successful business.

Improve your negotiation skills so that you can immediately increase your sales and sky-rocket your success and income to new heights.
Now, you're probably wondering how much this is going to cost you.
First of all, think of this course as an investment — you're going to reap incredible rewards from the moment you begin.
If you implement the strategies you learn in "Sales Success Made Simple," you have the potential to double your income, and soon.
How much is that worth to you?
$5,000? $2,500? $1,000?
I'm asking a fraction of that: a one time low investment of just $77.
How many new sales will you have to make to earn back that investment? Probably a single sale. That's it.
And I guarantee, if you implement what you learn here, even in the first lesson, those sales will come naturally.
To me, it's a no-brainer.
But just in case it's not a no-brainer for you, remember you're covered by my 100% Satisfaction Guarantee — that is, buy the product, try it for 365 Days, and if it doesn't meet your expectations, you can return it for a full refund. No questions, no hassles.
My Black and White 100% Iron-Clad Satisfaction Guarantee!
Take your time to enjoy your products and put the proven strategies to work for you in your life and business.
If for any reason or no reason at all you are not completely satisfied with your product, just return it within 365 days and you'll receive a full 100% product refund.
That's a full year to put us to the test, use the information, put it to work, and make your dreams come true—all the risk is on us!
No weasel clauses or hidden meanings here. If you're not happy then neither are we. My friendly staff will cheerfully return your money and we'll still be friends. That's it.
Sound good?
Yes Brian!
Send me my copy of "Sales Success Made Simple."
I understand that for my investment of $77, I get:
14 MP3's, totaling over 16 hours powerful proven ideas to increase your sales
A 72-page PDF workbook so you can follow along and personalize your sales success journey
A FREE sales skills assessment, which identifies all my strengths and weaknesses and details which areas I excel in, and which need improvement.
3 months membership in Brian Tracy University, giving you fast and Simple lessons with real-world strategies and tactics. With Brian Tracy University, you'll learn how to get more done and achieve your goals faster than you ever thought possible, rapidly increase your sales and profitability, and start, build, and manage your own successful business.
PLUS, I understand I'm protected by your 100% Satisfaction Guarantee. Within 90 days of receiving this product, I can return it for a full refund if I'm not completely satisfied. No questions asked.
A successful sales career skyrocketed my success — and now I'm the owner of a multi-million-dollar international company. I want to share with you how sales turned my life around — and it can turn yours around too.
Here's to your Sales Success,

Brian Tracy