For the first time ever, one of today's most sought-after leaders in
success, wealth, and business is offering an unprecedented
12-month VIP mentorship and training experience…
And YOU are invited
to enroll.
If you are selected to participate, you will
have an exclusive opportunity to learn one-on-one from legendary business
icon Brian Tracy.
When you apply, you'll be one of the
privileged few to be considered to take
part in this life-changing mastermind program.
Your transformation
begins here.
More importantly, when you sign up
today, you will be making the BOLD
decision to treat yourself to the kind of
personal support that others can only
imagine…
This is an all-inclusive chance to uplevel
your entire life.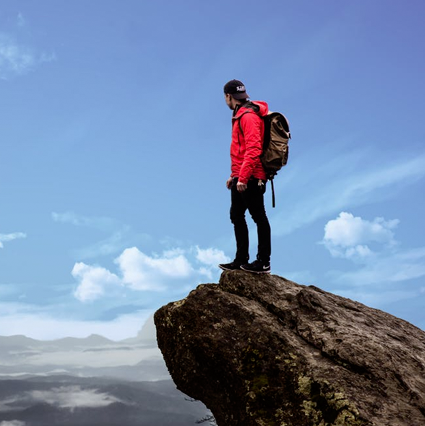 Now, learn more about this exceptional program by reading the
page below. But, don't take too long … spots are filling up fast.
To see if you qualify, enter your information before: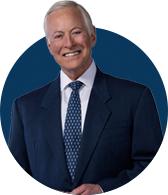 A Personal Message from Brian
San Diego, CA
It's simple: You want to live your life to the fullest, right? You want to
learn how to generate more money and happiness in less time. In other
words, you want to fast track your success. And you don't want to have
to reinvent the wheel to make it happen.
That's why I'm so excited to be reaching out to you today. Because
you're exactly the kind of person I want to work with in my first-ever
1-on-1 Coaching & Mentoring Program: High Performance Living.
Beginning in early 2018, a handful of serious professionals, including
entrepreneurs, business owners, C-suite executives, and visionaries like
you, will begin a year-long journey unlike any other.
Together with my team of personally-certified coaches, you and I will
work to take your personal and professional life to unmatched new
levels of success.
In addition to ongoing hands-on training and facetime with me,
you'll enjoy:
Live monthly group coaching calls
24/7 email access to your very own certified coach
Membership in an intimate small group mastermind with 7-8
of your peers
Unlimited access to ALL of my flagship training programs
And much more to propel you to epic heights!
Look, I get it: These days you frequently hear words like
"once-in-a-lifetime," "life-changing," and "exclusive," but rarely does
the opportunity live up to the hype. This is different. Very different. Because
you'll have a chance to work with me and my team one-on-one in a way
that few others ever have.
Read This:
How To Determine If This Program

Is Right For You

It's critical that you understand this opportunity is NOT for everyone – only a select few enrollees
will be asked to participate. Each participant will be hand selected by my team and me to assure we
have the perfect cohort of students.

Additionally, this is NOT a sit-back-and-watch experience. If you want results, you will have to
work hard, be accountable, and "show up" ready to experience a massive transformation – because
you WILL change in positive and amazing ways throughout this journey.

And, finally, this is NOT a one-size-fits-all program. We will work step-by-step to personalize a
program of success customized just for you. To be considered, you need to be motivated,
passionate, and committed.

If you are still interested and think you have what it takes, I'd like to invite you to enter your
information below. We'll reach out to you within 48 hours to further discuss the opportunity and
answer any of your questions.
More Than Meets The Eye


Take A Look At What's Included
Live Coaching Calls with Brian
At the core of High Performance Living, you benefit from two live coaching calls each month with
me and my team of certified coaches.
In a small group setting, we'll address current, relevant issues that happen in business today,
including answering your questions and moving through a year-long curriculum (see below) to
guarantee your success.
Additional Personal Certified Coach
When you enroll, you'll be assigned a personal coach who has been handpicked for you based on
your interests and needs. You'll work one-on-one throughout the year to get the best advice --
saving you time and money --and perfecting your performance.
You'll build a unique bond with your coach, and enjoy 24/7 email access so you can get all your
answers to your specific business and development questions at any time.
Small Group Mastermind
As a member of High Performance Living, you'll also be have VIP access to an intimate
mastermind group of 3-4 elite professional peers. You'll have an opportunity to discuss shared
issues, keep each other accountable, and benefit from collaborative group learning.
In my opinion, this aspect of the program may be the most valuable. If you never participated in a
mastermind group, you're going to be blown away at how motivational and helpful they are. If you
have participated in one previously, I think you're going to be wildly surprised at how different this
one is.
Every Month You'll Benefit
From Cutting-Edge Curriculum:
During our core coaching calls, we'll walk through a step-by-step
program that details exactly how to live a high-performance life,
personally and professionally.
My team and I will work with you to amplify all your abilities in the
following areas:
Month 1: Success Habits & Focal Clarity
Month 2: Time Management
Month 3: Strategic Planning
Month 4: Entrepreneurship - Building Your Own Business
Month 5: Business Development and Selling 1
Month 6: Marketing & Advertising
Month 7: Business Development and Selling 2
Month 8: Communication
Month 9: Leadership & Management
Month 10: Building a Winning Team
Month 11: Achieving Personal Excellence
Month 12: Wrap Up
This is just the outline of the life-changing journey we will embark
upon together. The process will be organic and customized to your
own personal needs and goals. This is mentorship at its best.
Best of all, High Performance Living offers you...
The Complete All-In-One Resource For Success…
My team and I designed this program so that it would provide everything you
could ever need to succeed. And that includes, as a BONUS, unlimited access to ALL of my
flagship training programs, including:
Goals Mastery for Personal and Financial
Success ($297 value)
90-day transformational program that provides you with the
clarity and confidence you need to dissolve self-imposed
limitations and become an unequivocal powerhouse in the
pursuit of your biggest, most important dreams.
The 21st Century Sales Training for Elite
Performance Course ($997 value)
Scientifically-proven and field-tested training on how top earners
make 10x more and how you can double your sales in 35 weeks
or less.
Maximum Productivity ($597 value)
This is my essential time management and productivity
certification course. Discover what highly-successful people do to
achieve their goals, stay productive, and get things done – even
when they're frustrated, overwhelmed, and feel like giving up.
How to Write a Book and Become a
Published Author ($697 value)
This course is a proven step-by-step system to write and get
published. Declaring you as the "go-to expert" in your field and
setting you apart from your competition.
6 Figure Speaker Virtual Training
Course ($697 value)
Learn how to gain personal fulfillment, create financial
independence, and create lifestyle freedom, all through the power
of public speaking.
To celebrate my first mentorship
mastermind training program ever…
By showing up today, you've proven to me that you really want to take your life to the next level.
Whether you're looking to turn things around or you're doing well and want to add fuel to the fire,
High Performance Living was created to help you in every area of your life.
As a member of our exclusive results-only mastermind and training program, you'll finally have that
proven way to fast track your success.
That said, I don't want to put ANY barriers between you and that success.
And that's why I'm offering membership in this one-of-a-kind program for ONLY
And that's why I'm offering membership in
this one-of-a-kind program for ONLY
$499/month for 12 months all-inclusive
Sign Up Today
No additional fees. Payment plans available.
Yes, you read that correctly. When you act today, you get everything you've seen here today – a value of
well over $25,000 for only $499 a month, or just $5,988 a year. That's a savings of more than $19,000!
Fill Out Your Details Here
Request more info on this


$499

/month program today